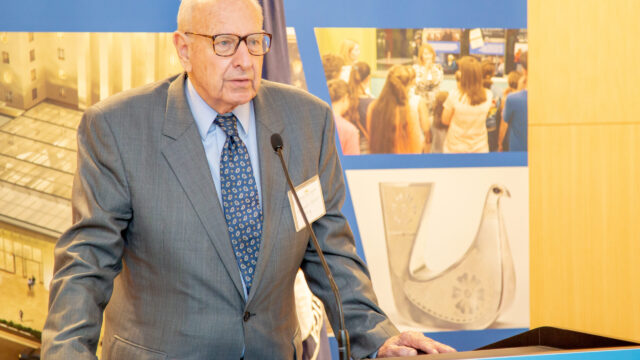 NMAD Welcomes Ambassador Thomas R. Pickering as Chairman of the Diplomacy Center Foundation
The National Museum of American Diplomacy is honored to welcome Ambassador Thomas R. Pickering as the Chairman of the Diplomacy Center Foundation Board of Directors. The Diplomacy Center Foundation (DCF) is the State Department's private, nonprofit fundraising partner for the museum. Ambassador Pickering joined the Foundation's Board of Directors in 2001 and has served as the vice-chair since 2015.
Over the course of his remarkable, forty-year diplomatic career, Ambassador Pickering served in many senior roles, including Under Secretary of State for Political Affairs (1997-2000) and as U.S. Ambassador to the Russian Federation, India, Israel, El Salvador, Nigeria, and Jordan.
Ambassador Pickering was the U.S. Ambassador and Representative to the United Nations in New York, where he led the U.S. effort to build a coalition in the UN Security Council during and after the first Gulf War.
He has held additional positions in Tanzania, Geneva, and Washington, including as Assistant Secretary of State for the Bureau of Oceans, Environmental and Scientific Affairs and as Special Assistant to Secretaries of State William P. Rogers and Henry A. Kissinger.