What does a ping-pong paddle have to do with diplomacy?
A historic diplomatic opening.
For over 20 years, there had been no diplomatic ties and few contacts between the United States and China. That began to change in April 1971, when a friendly encounter between two ping-pong players, one American and the other Chinese, at a championship in Japan led to an extraordinary invitation. When the U.S. team arrived in Beijing, they were greeted by officials.
What does a ping-pong paddle have to do with diplomacy?
A surprising cultural exchange.
The U.S. team was invited to China to play exhibition matches against the Chinese team, but the trip included banquets and cultural tours. They visited some of China's landmarks, including the famous Great Wall of China. There, the team posed for a group photo that would become an iconic image of their trip—and was featured on the cover of Time magazine.
What does a ping-pong paddle have to do with diplomacy?
A trip with a lasting impact.
The U.S. team's trip was the start of "ping-pong diplomacy," which generated goodwill and provided a public face for serious diplomatic negotiations. President Richard Nixon visited China in February 1972. That April, the Chinese table tennis team toured the United States, starting in Detroit. Formal diplomatic relations were established in 1979.
How did passports protect Americans from capture?
An important official signature
In the early republic, just like today, diplomats overseas protected American travelers. But unlike today, diplomats then personally signed passports. Rufus King, U.S. Minister to Great Britain (1796-1803) signed this passport to permit safe passage to this American citizen under international law.
See this Item in the collection: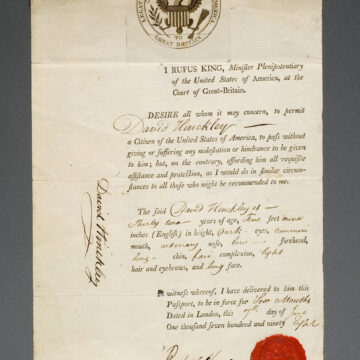 Passports protected Americans
The dangers of 18th century Atlantic travel
David Hinckley, this passport's bearer, was a wealthy Boston merchant who frequently traveled to London on business. Barbary corsairs captured him during an Atlantic crossing, holding him for ransom. The U.S. and Algiers negotiated a treaty in 1796 ending the practice, ensuring Americans would no longer be taken hostage. Hinckley likely carried this passport to prove his citizenship if Barbary corsairs intercepted his Atlantic travel again.
See this Item in the collection: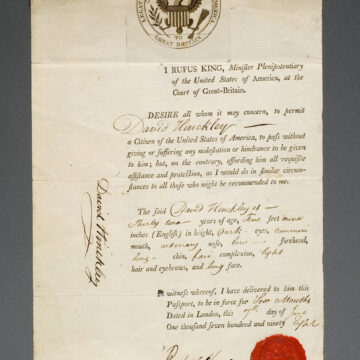 When are firefighters diplomats?
Rescuing survivors in Nepal
When a powerful earthquake shook Nepal in 2015, killing more than 8,000 people, the U.S. Agency for International Development (USAID) deployed Los Angeles County Fire Department personnel to Nepal to assist with recovery efforts. Working with Nepalese rescue crews, they freed 15-year-old Pemba Lama from the wreckage of a collapsed hotel parking garage.
See this Item in the collection: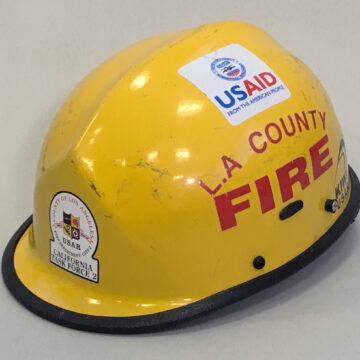 When are firefighters diplomats?
Disaster response and relief.
The U.S. Agency for International Development (USAID) provides humanitarian aid and training to help countries respond to natural disasters. The Fairfax County, Virginia, and Los Angeles County, California, fire departments are the only two units in the United States trained and authorized to deploy with USAID disaster response teams.
See this Item in the collection: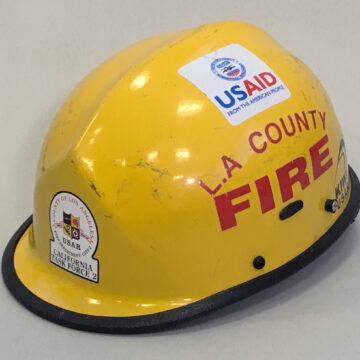 Explore the museum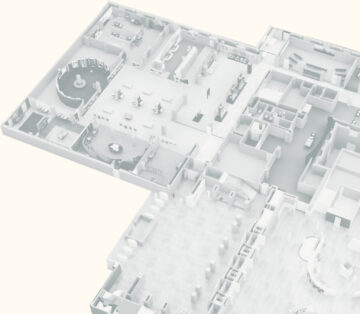 A Museum to Come
Located in the heart of Washington, DC, the National Museum of American Diplomacy tells the story of the history, practice, and challenges of American diplomacy.
Through exhibitions and programs, NMAD inspires the American public to discover diplomacy and how it impacts their lives every day.
About NMAD
Visiting
Explore Future Museum Exhibit Halls
Browse Diplomatic History
Explore Collections
Explore the vivid history of American diplomacy through our searchable collections database featuring a selection of items.
Start Browsing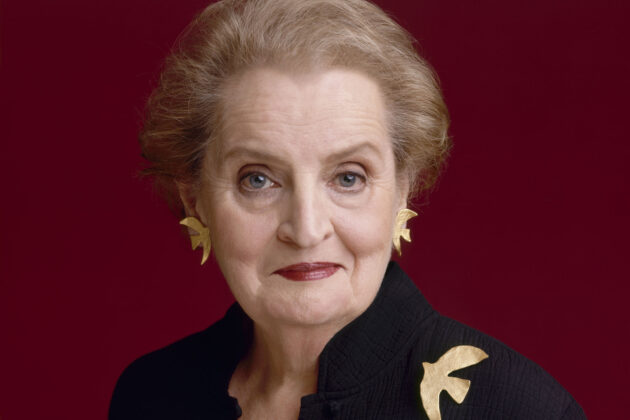 FEATURED ONLINE EXHIBIT
Read My Pins: The Madeleine Albright Collection
Throughout her tenure as Secretary of State, Madeleine Albright used the power of jewelry to convey messages about foreign policy. In this online exhibit, you can explore the pins she wore and how she used them to communicate diplomatic messages.
Explore the Online Exhibit
See all Online Exhibits
Education at NMAD
Equip students with the diplomatic skills and knowledge required to tackle complex challenges using our teacher resources.
Diplomacy Simulations
Participate in immersive, skill-building scenarios based on real-world events.
Diplomacy Classroom Events
Join the museum for virtual programs highlighting a historical event, person, or contemporary global issue.
Education Videos
Explore topics such as wildlife trafficking, a freshwater crisis, or migration through our expert videos.
Classroom Activities
See our database of resources containing videos, diplomacy simulations, and more.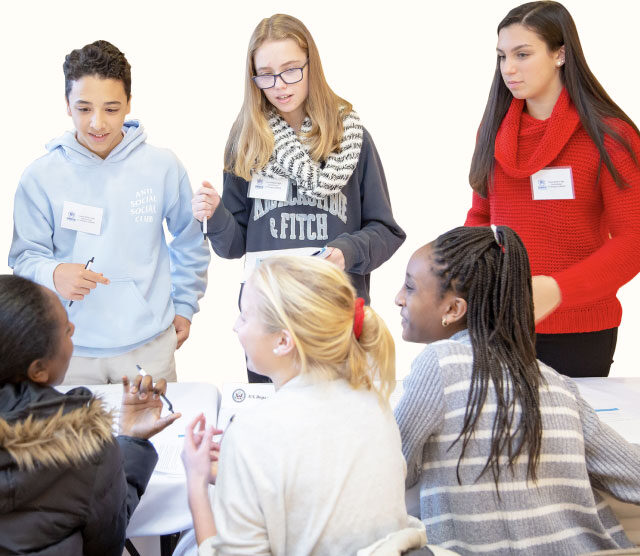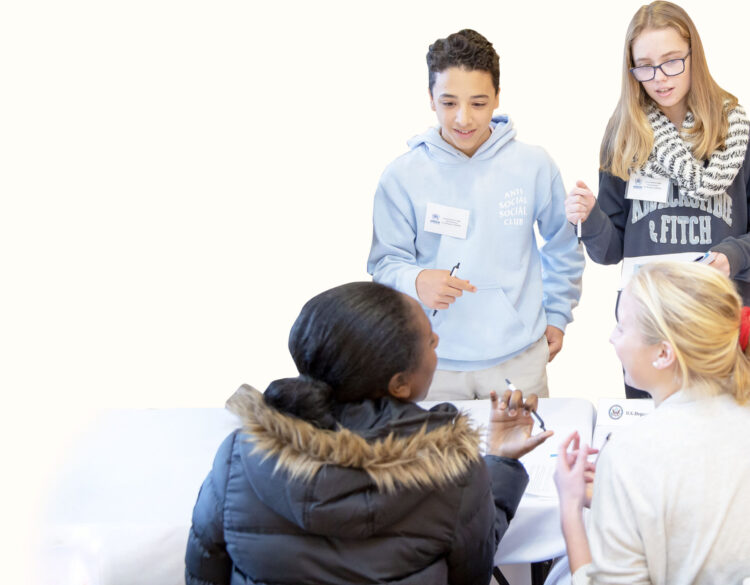 Stories of Diplomacy
What does it mean to live a life of foreign service and what impact can a diplomat make? Explore the stories of ambassadors, influential civilians, key diplomatic players, treaty negotiators, and more.