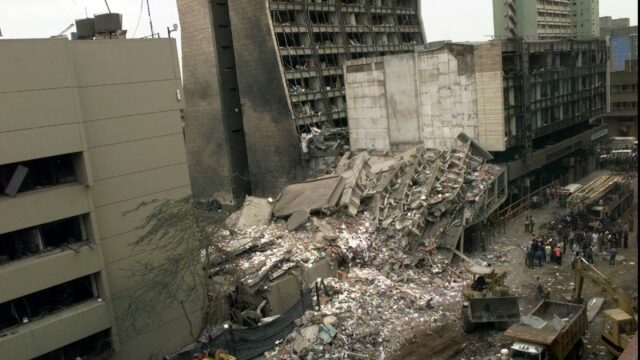 The August 7, 1998, East Africa Embassy Bombings
On August 7, 1998, at 10:30 am, truck bombs exploded at U.S. embassies in Kenya and Tanzania, killing more than 200 people and wounding more than 4,000. The attacks were later linked to the terrorist group al-Qaeda.
Suicide bombers parked trucks loaded with explosives outside each embassy and almost simultaneously detonated them. At the U.S. Embassy in Nairobi, Kenya, approximately 212 people were killed and an estimated 4,000 wounded. At the U.S. Embassy in Dar es Salaam, Tanzania, 11 people were killed and over 85 people injured.
Of those killed, 56 were U.S. government employees, contractors, and family members were killed.
In November 1998, the United States indicted Osama bin Laden and 21 other members of the al-Qaeda terrorist group for the bombings and conspiring to commit other acts of terrorism.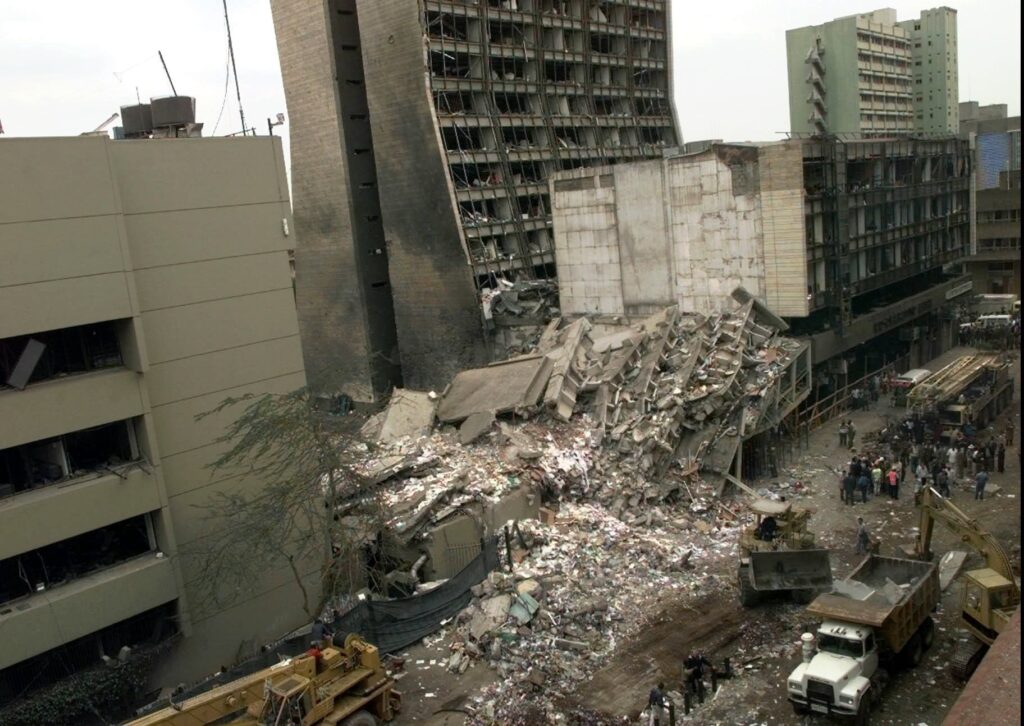 Items from August 7, 1998 Bombings in Our Collection
Days like August 7 remind us how much American diplomats risk their lives to serve the American people. These items in our collection help tell the story of their resilience and resolve.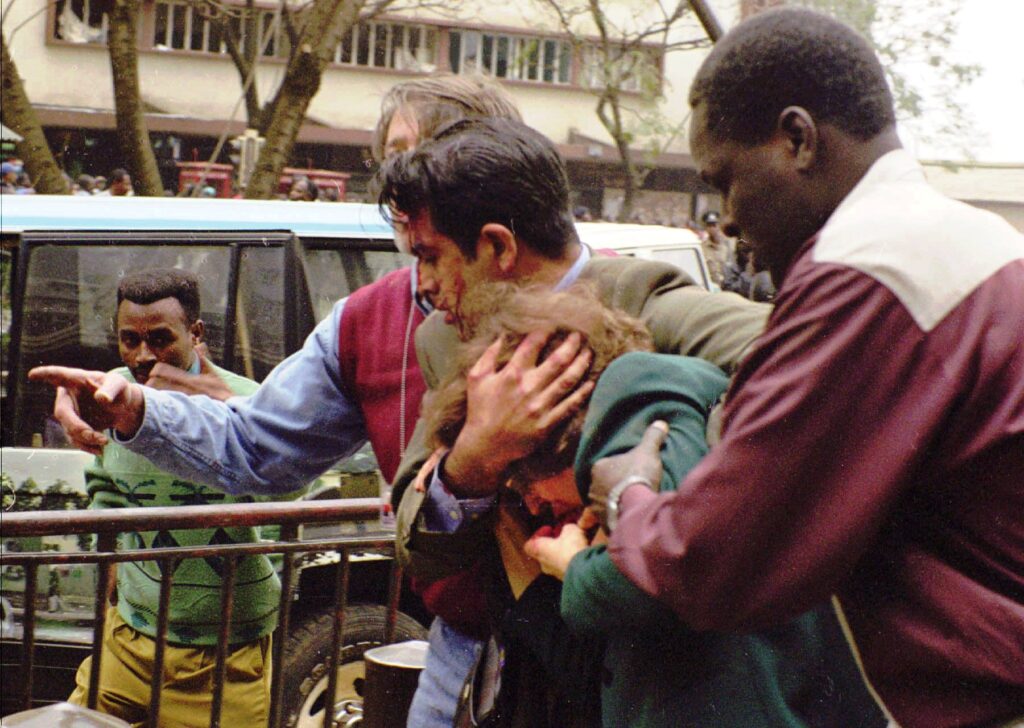 Watch C-SPAN's "American Artifacts: 1998 U.S. Embassy Bombings in Africa Preview"
Sources
East Africa Embassy Bombings, 25 Years Later: Reflections from Ambassadors Prudence Bushnell and John E. Lange – AFSA
East Africa Bombings and Retaliation Report – Washington Post
East African Embassy Bombings – FBI.
Remembering the 1998 Embassy Bombings – United States Department of State