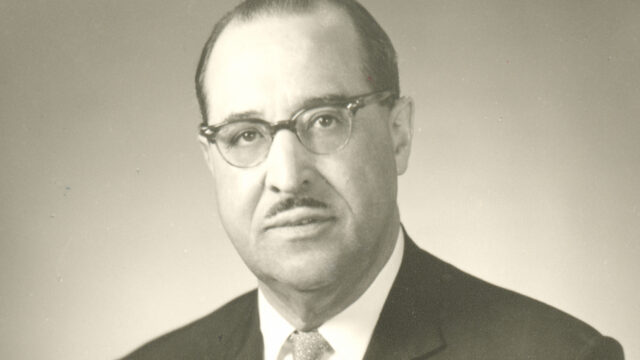 Clifton R. Wharton, Sr.
Death
April 25, 1990
Recognition/Achievement
First African American Foreign Service Officer to become an Ambassador
Role/Rank
Ambassador
Biography
Clifton Wharton earned a master of law degree from Boston University School of Law in 1923 and joined the Department of State as a law clerk. His diplomatic career stretched across nearly four decades of distinguished service.
In 1925, Wharton became the first African American to enter the Foreign Service after the passage of the 1924 Rogers Act, which consolidated the Department's Consular and Diplomatic Services. He would be the only African American admitted to the Foreign Service for the next 20 years.
Wharton held various posts at embassies and consulates around the world—Liberia, the Canary Islands, Madagascar, the Azores, and Portugal. In 1953, he became consul general in Marseilles, France. Five years later, President Dwight Eisenhower named him minister to Romania, making him the first black career diplomat to head a U.S. mission in a European country. At the time, U.S. diplomatic relations with Romania were strained. The United States demanded reparations for damage done during the Communist takeover and froze Romanian assets in American banks. Romania accused the United States of espionage. By 1960, Wharton had helped negotiate a settlement. In 1961, President John F. Kennedy appointed him Ambassador to Norway. Wharton was the first African American career Foreign Service officer to become an Ambassador. In May 2006 the U.S. Postal Service issued a stamp to honor his service.
Related Links: