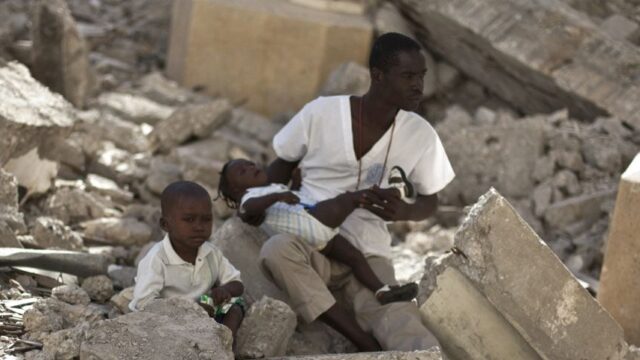 Earthquake Relief
The Office of the Director of U.S. Foreign Assistance in the Department of State ensures the strategic and effective use of foreign assistance resources. The office manages foreign aid to respond to global needs, make the world safer, and help people to better their own lives. U.S. foreign aid is used in the following ways:
To advance human rights and freedoms;
To promote sustainable economic growth and reduce widespread poverty;
To promote and support democratic, well-governed states;
To increase access to quality education, combat disease, and improve public health;
To respond to urgent humanitarian needs;
To prevent and respond to conflict; and
To address transnational threats.
Case Study: Earthquake in Haiti
On January 12, 2010, a magnitude-7.0 earthquake devastated Haiti's capital, Port-au-Prince, killing some 230,000 people and leaving millions homeless. The earthquake created a humanitarian crisis of unprecedented scale. Six months after the disaster, 1.5 million people were still living in camps. The scale of the destruction in Port-au-Prince made rescue work difficult. Impassable roads and crippled airports kept the first shipments of foreign aid from reaching the people who most needed them. Even days after the event, many Haitians lacked adequate food, water, and shelter, and survivors were digging their neighbors out of the rubble of collapsed buildings. The U.S. government, led by the Department of State, immediately sent disaster response teams, troops, and desperately needed supplies to help the people of Haiti.
Related Links:
Bureau of Western Hemisphere Affairs
Bureau of Population, Refugees and Migration
Foreign Assistance Resource Library