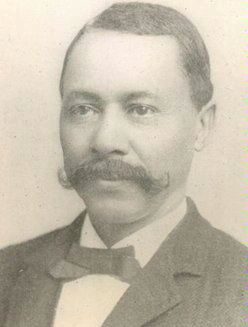 Ebenezer Don Carlos Bassett
Recognition/achievement
First African-American Diplomat
Role/Rank
U.S. Minister to Haiti and the Dominican Republic
Biography
President Ulysses S. Grant appointed Ebenezer Bassett as the U.S. Minister to Haiti and the Dominican Republic in 1869. He was the first African American to serve as a U.S. diplomat anywhere in the world.
The United States was just emerging from the Civil War and remaking itself as a nation. African Americans were slowly making advances in politics, business, education, and government. Ebenezer Bassett helped lead this sweeping change and notably opened the door for other African Americans to enter the diplomatic corps, including Frederick Douglass. Basset was born in 1833. His father had fled slavery in the South, and his mother was a Pequot Indian. His life as a pioneer in race relations began early.
In 1853, he became the first black student at the Connecticut Normal School, today known as Central Connecticut State University. He worked for 14 years as a teacher in Philadelphia and was United States minister to Haiti from 1869 to 1877. Bassett left Haiti at the end of the Grant administration in 1877. Back in the United States, he served for 10 years as the American Consul General for Haiti in New York City. Ebenezer Bassett died in 1908, after a lifetime of courageous service to his nation as an educator, abolitionist, civil rights activist, and diplomat.
Related Links: