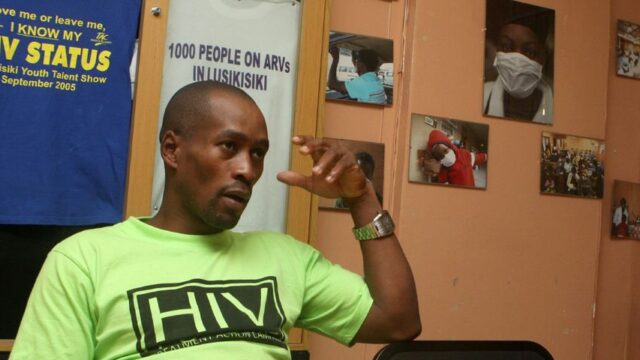 HIV/ AIDS Relief
The U. S. Global AIDS Coordinator at the Department of State leads the implementation of the U.S. President's Emergency Plan for AIDS Relief (PEPFAR). PEPFAR is the U.S. Government initiative to help save the lives of those suffering from HIV/AIDS around the world. This historic commitment is the largest by any nation to combat a single disease internationally.  PEPFAR investments also help to alleviate suffering from other diseases across the global health spectrum. PEPFAR is driven by a shared responsibility among donor and partner nations and others to make smart investments to save lives.
Case Study: Partnership Frameworks
U.S. Global AIDS Coordinator Eric Goosby has devoted his life to fighting AIDS. As a young physician in San Francisco in the 1980s, he found himself in the middle of the emerging AIDS epidemic in the United States. The epidemic in the United States has slowed, but in some nations, nearly one baby per minute is born HIV-positive. South Africa is home to 5.7 million HIV-positive people—more than any other country in the world.
In 2011, Ambassador Goosby led U.S. Department of State officials in creating Partnership Frameworks—a series of five-year joint strategic plans with foreign governments, such as South Africa and Botswana. Through this partnership, foreign countries can receive funding to fight AIDS under the U.S. President's Emergency Plan for AIDS Relief, or PEPFAR. The plans aim to promote a sustainable approach to combating HIV/AIDS in partner countries through service delivery, policy reform, and coordinated financial commitments. Building on the great results that Goosby witnessed in combating AIDS in the United States, he represents the Department by sharing this same hope with others around the globe.
Related Links:
Office of the U.S. AIDS Coordinator