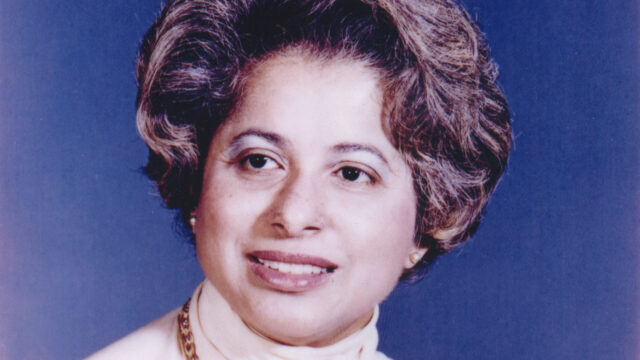 Patricia Roberts Harris
Birth
May 31, 1924
Death
March 23, 1985
RECOGNITION/ACHIEVEMENT
First African American woman to serve as an Ambassador
Role/Rank
Ambassador
Biography
Patricia Roberts showed a drive for excellence from a young age. Raised by her mother in Illinois, she received five scholarship offers to college and chose Howard University in Washington, DC. In 1945, she graduated summa cum laude. In 1960, Roberts graduated at the top of her class from George Washington University Law School. President John F. Kennedy selected her to co-chair the National Women's Committee for Human Rights.
In 1965, President Lyndon Johnson chose Patricia Harris to become the U.S.Ambassador to Luxembourg. She was the first African American woman named as an American envoy. She said, "I feel deeply proud and grateful this President chose me to knock down this barrier, but also a little sad about being the 'first Negro woman' because it implies we were not considered before." She also served as an alternate delegate to the 21st and 22nd General Assemblies of the United Nations.
After her diplomatic career, she served as the first African American dean of a U.S. law school, at Howard University. In the 1970s, she worked as a corporate attorney until President Jimmy Carter selected her as Secretary of the Department of Housing and Urban Development. With her confirmation, she became the first African American woman to serve as a cabinet secretary. In 1980, President Carter named her the first secretary of the newly reorganized Department of Health and Human Services.
Related Links