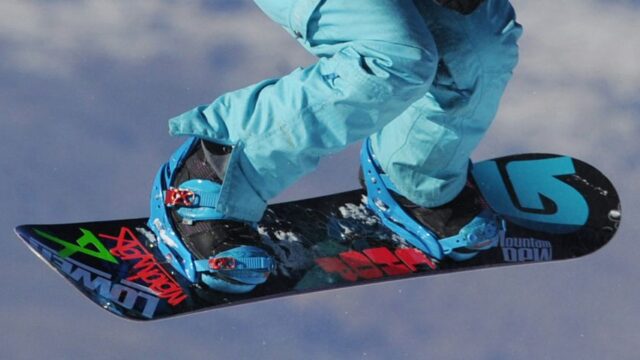 Sports Envoys
The Bureau of Educational and Cultural Affairs of the U.S. Department of State fosters mutual understanding between the people of the United States and the people of other countries to promote friendly, cooperative, and peaceful relations. The bureau works with national sports leagues, the U.S. Olympic Committee, athletes, and coaches in various sports to select ambassadors of sport for overseas programs. The sports ambassadors conduct clinics, visit schools, and engage young people in a dialogue on the importance of education, healthy living, and respect for diversity.
Case Study: Snowboarding in Armenia
Professional snowboarders Amber Stackhouse and Erin Comstock were the first action sports athletes to be sent abroad as sports envoys. They traveled to Armenia from March 3 through March 7, 2010, as part of a program made possible by a partnership between the Bureau of Educational and Cultural Affairs, Roxy, a brand of sports equipment and clothing manufacturer Quiksilver.
The envoys began their program in Armenia's capital city, Yerevan, where they led a rollicking session with a hundred middle-school students at the Children's Library. The students watched a video of Amber and Erin snowboarding, asked questions, and then mobbed the envoys for autographs. The envoys also met with professors and university students at the Film Department of the National Art Gallery, where Amber shared her experience producing sports action films. The U.S. Ambassador to Armenia hosted a reception in honor of the envoys that brought together most of Armenia's sporting elite, including the Minister of Sports and the President of the Armenian Snowboarding Federation. The highlight of the program was two days spent at the ski resort of Tsaghkadzor. The sports envoys taught both beginner and advanced snowboarding classes, built and laid out a boardercross course, and helped to judge the first men's and women's boardercross event in the history of Armenia.
Related Links: