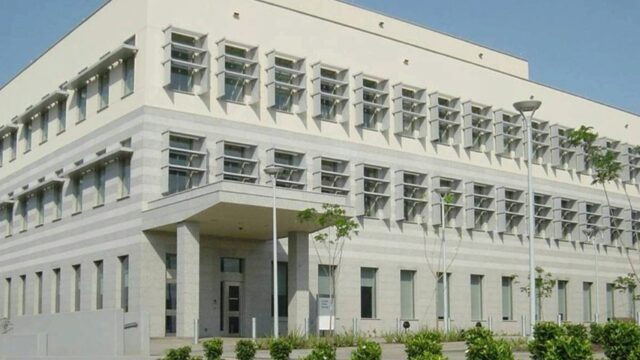 U.S. Embassy Accra, Ghana
The United States established diplomatic relations with Ghana in 1957 following Ghana's independence from the United Kingdom. In 1961, Ghana hosted the first cohort of Peace Corps Volunteers to serve overseas and still hosts volunteers. The United States and Ghana share a long history promoting democracy, human rights, and the rule of law.
Ghana has set an example for countries throughout Africa in promoting resilient democratic institutions, transparent and peaceful transitions of power and regional stability. The United States and Ghana work together on various defense and law enforcement issues. Both countries' militaries cooperate in numerous joint training exercises through U.S. Africa Command.
Ghana and the United States are also involved in numerous programs that seek to address security sector governance challenges in Ghana and enhance Ghana's ability to rapidly deploy peacekeepers. Ghana is also a priority country for efforts to address transnational organized crime in West Africa.
The United States has enjoyed good relations with Ghana at a nonofficial, people-to-people level since Ghana's independence. Thousands of Ghanaians have been educated in the United States. Close relations are maintained between educational and scientific institutions, and cultural links are strong, particularly between Ghanaians and African-Americans. Today the U.S. embassy is in Accra.
Map Link:
Source:
United States Department of State, Office of the Historian and Bureau of African Affairs.
Social Links:
https://www.facebook.com/USEmbassyGhana
Related Links: