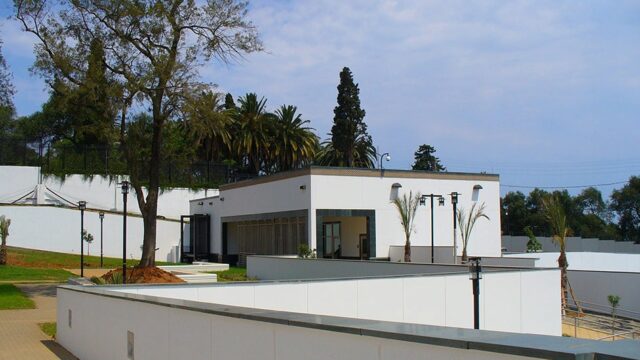 U.S. Embassy Algiers, Algeria
At the time of American independence, Algiers was a nominal vassal of the Ottoman Empire with the power to conduct its own independent foreign relations. Algeria recognized the United States in 1795, although permanent diplomatic relations were not established until after Algeria emerged from subsequent French rule in 1962.
The U.S. Embassy in Algiers, Algeria, was officially opened on September 29, 1962, shortly after Algeria received its independence from France. Prior to independence, a Consul General represented the United States in Algiers. Following the break in diplomatic relations in June 1967, American interests were represented by the U.S. Interest Section of the Swiss Embassy in Algeria. On November 12, 1974, diplomatic relations were reestablished.
The United States has maintained friendly relations with Algeria throughout the political upheavals of recent years, and the country continues to seek out stronger economic and political ties. Algeria has been a stalwart partner in the struggle against violent extremism, and its cooperation with the United States continues to increase in many domains.
Map Link:
Source:
United States Department of State, Office of the Historian and Bureau of Near Eastern Affairs.
Social Links:
https://www.facebook.com/USEmbassyAlgiers
Related Links: