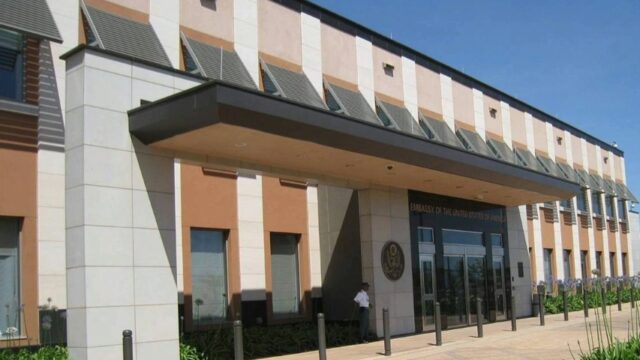 U.S. Embassy Antananarivo, Madagascar
The United States concluded a commercial convention in 1867 and a treaty of peace, friendship, and commerce in 1881 with Madagascar. Traditionally warm relations suffered considerably during the 1970s, when Madagascar expelled the U.S. ambassador, closed a NASA tracking station, and nationalized two U.S. oil companies. In 1980, relations at the ambassadorial level were restored. In 2009, Madagascar's democratically elected president was driven from power in a coup that was supported by the military. The United States suspended direct assistance to or through Madagascar's governmental authorities as well as all non-humanitarian activities. However, the United States continued to provide assistance in health and food security through nongovernmental organizations, community associations, and other private groups. All sanctions were lifted following the 2014 elections. The United States is one of the largest bilateral donors to Madagascar, which is a priority country for the President's Malaria Initiative. Additionally, the U.S. Ambassador in Madagascar is also accredited to the Comoros. Today the U.S. embassy is in Antananarivo.
Map Link:
Source:
United States Department of State, Office of the Historian and Bureau of African Affairs.
Social Links:
https://www.facebook.com/usembassy.madagascar
Related Links: