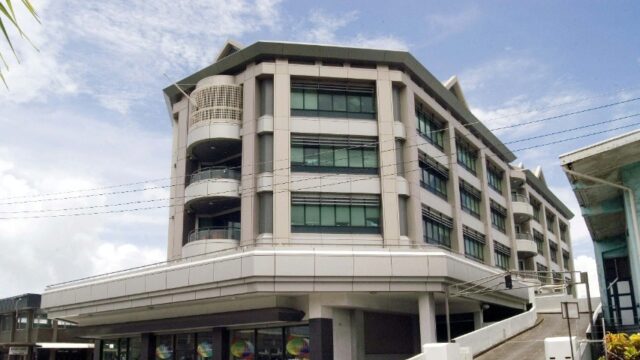 U.S. Embassy Apia, Samoa
The United States established diplomatic relations with the Independent State of Samoa (then called Western Samoa) in 1971 following its independence from a New Zealand-administered trusteeship in 1962. U.S. consular relations in the Samoan islands date back to 1856 when the first U.S. Consul was posted in Apia.
Over the years, the United States and Samoa have enjoyed a close friendship based on trust and mutual interest, strengthened by people-to-people ties between the two countries, particularly among Americans of Samoan descent. Due to cultural and historical links, Samoans share a special affinity for their "brothers and sisters" in the U.S. territory of American Samoa and frequent cultural and other exchanges, as well as close family and personal ties, have underpinned the relationship between the two Samoas and the U.S.-Samoa relationship more broadly.
For 50 years, a dynamic and active Peace Corps mission has formed the foundation of U.S. assistance to Samoa. With their focus on people-to-people engagement and practical solutions to developmental challenges, U.S. Peace Corps volunteers have provided significant assistance to Samoa's educational and economic development and have earned the respect of many throughout Samoa. Today in the Samoan language the word "Pisi Koa" (Peace Corps) is now used as the general word for volunteer.
Map Link:
Source:
United States, Department of State, Office of the Historian and Bureau of East Asian and Pacific Affairs
Social Links:
https://www.facebook.com/samoa.usembassy
Related Links: