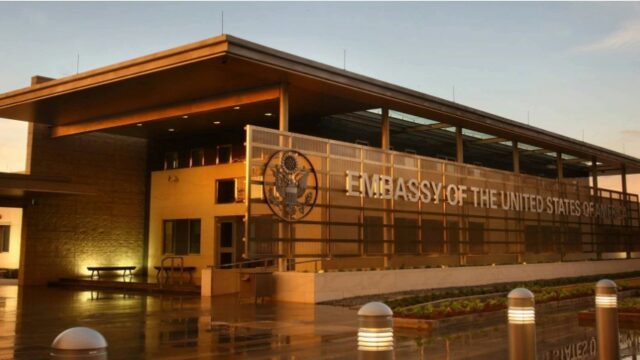 U.S. Embassy Bandar Seri Begawan, Brunei
The U.S. relationship with Brunei is a strong and cooperative one, and the level of our engagement has increased significantly in recent years. The relationship dates back to April 6, 1845, when the USS Constitution, or "Old Ironsides," arrived in Brunei Bay to start more than 170 years of friendly relations. Five years later, the United States concluded the Treaty of Peace, Friendship, Commerce, and Navigation, which is still in effect.
The United States maintained diplomatic relations with the Sultan of Brunei's government until it became a British protectorate in 1888, at which time the United Kingdom assumed responsibility for Bruneian foreign affairs. Brunei reacquired its full independence in 1984. Currently, the United States and Brunei's shared interests and cooperation are reflected in military-to-military training and exercises; work on trade and economic development; the increasing number of Bruneian students who study in the United States; and the many cultural and people-to-people exchange programs. The U.S. Embassy is in Bandar Seri Begawan.
Map Link:
Source:
United States, Department of State, Office of the Historian and Bureau of East Asian and Pacific Affairs
Social Links:
https://www.facebook.com/usembassybsb
Related Links:
The U.S. Embassy in Brunei Darussalam