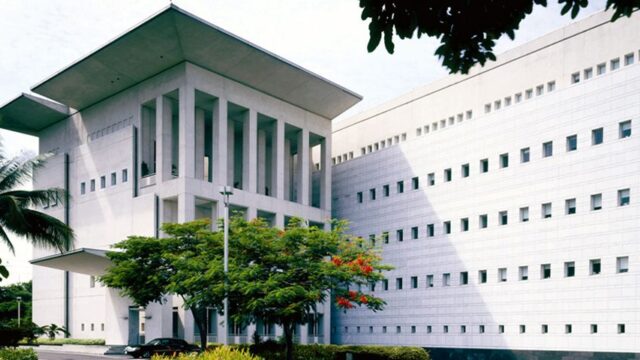 U.S. Embassy Bangkok, Thailand
The United States and Thailand established relations in 1818 and signed a Treaty of Amity and Commerce in 1833, formalizing diplomatic relations. An interim military government has ruled Thailand, a constitutional monarchy, since a May 2014 military coup that deposed an elected civilian government. The United States has urged the restoration of elected civilian government and return to democracy through elections.
Thailand is a key U.S. security ally in Asia, and the country's stability and growth are important to the maintenance of peace in the region. Since World War II, the United States and Thailand have significantly expanded diplomatic, security, and commercial relations. The United States' partnership with Thailand stretches beyond a bilateral relationship with an impact on the broader region. The partnership spans the areas of public health, trade, science and technology, wildlife trafficking, education, cultural exchange, law enforcement, and security cooperation.
Ongoing U.S. support is geared towards strengthening Thai efforts to reform the criminal justice system, promoting good governance through democracy and civil society activities, and investing in people through humanitarian assistance for displaced persons and control and prevention of infectious diseases and emerging pandemic threats. The United States also encourages Thailand's ongoing active contributions to regional and global security, as well as supports Thailand's efforts to assist lesser-developed countries through the Lower Mekong Initiative.
Today, the embassy is in Bankok with an additional consulate in Chang Mai.
Map Link:
Source:
United States, Department of State, Office of the Historian and Bureau of East Asian and Pacific Affairs
Social Links:
https://www.facebook.com/usembassybkk
Related Links: