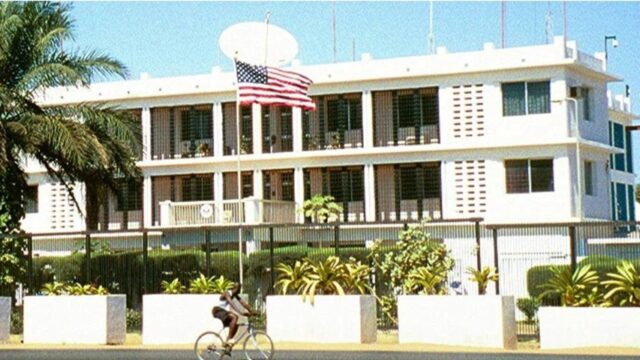 U.S. Embassy Banjul, The Gambia
The Gambia became independent from the United Kingdom in 1965 and the United States recognized it the same year. President Yayah Jammeh took power in a military coup d'état in 1994 and remained in office until he was defeated by President Adama Barrow in elections held in 2016.
U.S. policy seeks to strengthen relations with The Gambia through promoting democracy and good governance. U.S. assistance supports democracy, human rights, girls' education, agricultural expansion, rural development, refugee support services, and the fight against HIV/AIDS. The United States also provides limited military training assistance to The Gambia. Today the U.S. embassy is in Banjul.
Map Link:
Source:
United States Department of State, Office of the Historian and Bureau of African Affairs
Social Links: