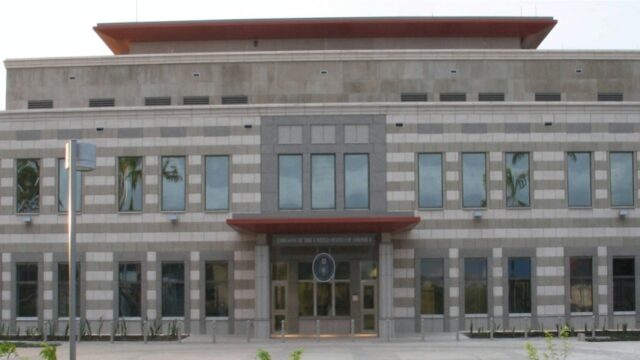 U.S. Embassy Belmopan, Belize
The United States established a consulate in British Honduras (now Belize) on March 3, 1847. Since then, the United States and Belize have continued to maintain close and cordial relations.
Belize's economic growth, good governance, and security are important to U.S. interests in the region. The United States and Belize are working as partners to strengthen citizen security and prevent transnational crime.
The two countries have mutual legal assistance treaties with each other. Both governments seek to control the flow of irregular migrants to the United States through Belize. The United States also works closely with the Government of Belize to fight illicit narcotics trafficking and organized crime. The U.S. government seeks to strengthen citizen security and improve the government's capacity to confront and disrupt criminal organizations. U.S. programs are assisting Belize to professionalize its police force, build its justice sector capacity, adopt community policing philosophies, engage at-risk youth to counter the appeal of criminal gangs, and improve its capacity to secure its borders.
The Belize Defense Force receives military assistance from the United States, including training, medical assistance programs, and programs to construct and renovate schools. The U.S. military was also instrumental in establishing Belize's Coast Guard and continues to play a role in building its capacity. Today, the U.S. embassy is in Belmopan.
Map Link:
Source:
United States Department of State, Office of the Historian and Bureau of Western Hemisphere Affairs.
Social Links:
https://www.facebook.com/USMissionBelize
Related Links: