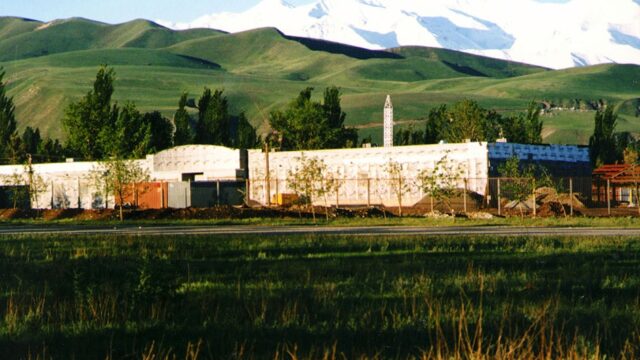 U.S. Embassy Bishkek, Kyrgyz Republic
The United States recognized Kyrgyzstan's independence in 1991. The two countries have a strong partnership. The United States supports Kyrgyzstan in its development of an inclusive democracy based on the rule of law and respect for human rights.
Kyrgyzstan's 2011 presidential election marked the first peaceful transfer of presidential power in post-Soviet Central Asia. Significant impediments to Kyrgyzstan's development include corruption, aging infrastructure, high unemployment, and endemic poverty. Kyrgyzstan, however, benefits from a robust civil society and a relatively free media sector.
U.S. government assistance goals in Kyrgyzstan are to strengthen democratic institutions, support broad-based economic opportunity, enhance regional security, promote greater respect for human rights and the rule of law, provide assistance for basic humanitarian needs, and address development challenges in the health and education areas.
Kyrgyzstan and the United States belong to a number of the same international organizations, including the United Nations, Euro-Atlantic Partnership Council, Organization for Security and Cooperation in Europe, International Monetary Fund, World Bank, and World Trade Organization. Kyrgyzstan also is a participant in the North Atlantic Treaty Organization's (NATO) Partnership for Peace program. Today the U.S. embassy is in Bishkek.
Map Link:
Source:
United States Department of State, Office of the Historian and Bureau of South and Central Asian Affairs.
Social Links:
https://www.facebook.com/usembassy.bishkek
Related Links:
U.S. Embassy in the Kyrgyz Republic