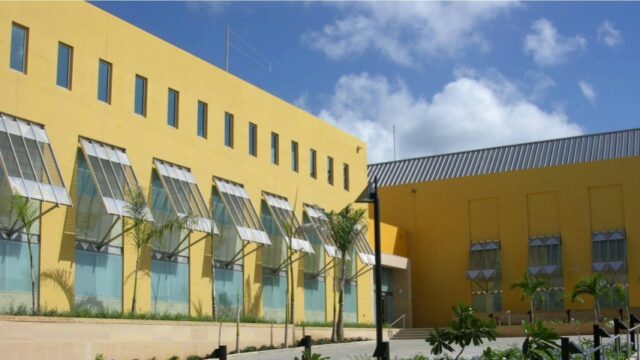 U.S. Embassy Bridgetown, Barbados
The United States maintained a consular presence in Barbados beginning June 11, 1823, when Barbados was still a British colony. Following widespread Caribbean decolonization throughout the 1960s and 1970s, the United States has used Bridgetown as a base for diplomatic relations with Barbados and the region.
The United States and Barbados have had friendly bilateral relations since Barbados' independence from the United Kingdom in 1966. The United States has supported the government's efforts to expand the country's economic base and to provide a higher standard of living for its citizens.
Barbados and U.S. authorities cooperate closely in the fight against narcotics trafficking and other forms of transnational crime. The two countries have signed a mutual legal assistance treaty, an updated extradition treaty covering all common offenses, including conspiracy and organized crime, and a maritime law enforcement agreement. Today the embassy resides in Bridgetown.
Map Link:
Source:
United States Department of State, Office of the Historian and Bureau of Western Hemisphere Affairs.
Social Links:
https://www.facebook.com/USEmbassyBarbados
Related Links:
U.S. Embassy in Barbados, the Eastern Caribbean, and the OECS