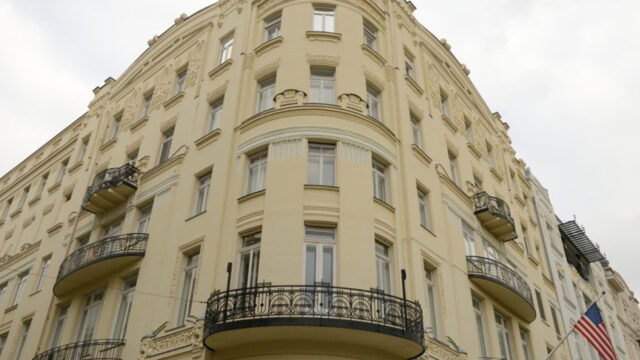 U.S. Embassy Budapest, Hungary
The Kingdom of Hungary was ruled by Ottoman Turks and later Austrians until the breakup of the Austro-Hungarian Empire at the end of World War I. In 1921, the United States established diplomatic relations with Hungary following the end of the First World War.
During World War II, Hungary severed relations with the United States and declared war on it in 1941. Relations were reestablished in 1945 when Hungary became a satellite of the Soviet Union. After the fall of communism in 1989, the United States offered assistance and expertise to establish a democratic political system and a free-market economy. Hungary acceded to the North Atlantic Treaty Organization (NATO) in 1999 and the European Union in 2004.
The United States works with Hungary as a valued partner in the transatlantic relationship. Hungary partners with the United States on our common goals in Europe, such as stability in the Balkans and Operation Atlantic Resolve, as well as on global challenges beyond Europe.
The United States and Hungary have a mutual commitment to reducing the threats posed by terrorism and nuclear proliferation and supporting human rights, the rule of law, and peace and freedom for all. The two countries are bound together through myriad people-to-people contacts in business, the arts, scholarship, and a host of other exchanges.
U.S. security assistance to Hungary contributes to regional stability and helps maintain strong support in Hungary for coalition operations, including for the provision of personnel, equipment, and other resources. Today, the U.S. embassy is in Budapest.
Map Link:
Source:
United States Department of State, Office of the Historian and Bureau of European and Eurasian Affairs.
Social Links:
https://www.facebook.com/hungary.usembassy
Related Links: