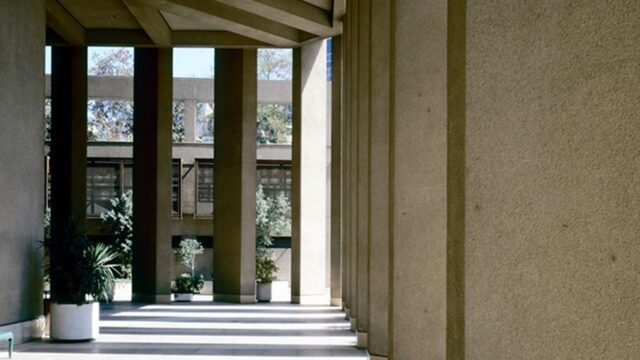 U.S. Embassy Cairo, Egypt
Relations between the United States and what later became the Arab Republic of Egypt began in 1849 with the establishment of a U.S. consulate general in Cairo.
In 1922, when Egypt ceased being a protectorate and gained its full independence from the United Kingdom, the United States established a formal legation. In 1967, Egypt broke diplomatic relations due to American support for Israel during the 1967 Arab-Israeli War, causing the United States to open an interests section in the Spanish embassy in Cairo. However, relations improved under Egyptian President Sadat and the United States opened its current embassy in 1974.
The United States stands with Egypt and the Egyptian people in their pursuit of a stable, democratic, prosperous country that ensures the rights and freedoms of its citizens. The United States shares with Egypt a deep relationship that is rooted in cultural, economic, and military ties and mutual interests. The success of Egypt is critical for the region due to the important role Egypt plays both in the region and in world affairs.
For nearly four decades, the American people have partnered with the people of Egypt to promote an environment where all groups in Egyptian society—including women and minorities—can lead healthy, productive lives. U.S. assistance is designed in coordination with Egyptians to create sustainable prosperity. Programs seek to improve agricultural and water productivity and enhance livelihoods in rural zones where poverty and lack of jobs, especially for youth and women, are issues. U.S. assistance also works to ensure that future generations will have the tools to succeed and provides opportunities for Egypt's large youth population as it enters higher education and the workforce. We seek to enhance the contributions of civil society as a whole—with a focus on women and youth—to build institutions and to achieve political and economic reforms. Emerging from a period of change that began in January 2011, Egyptians' commitment to a more stable and prosperous future has never been stronger. USAID is working in partnership with the Egyptian people to support their expressed desire for a more transparent, participatory, and responsive government.
Today the U.S. embassy is located in Cairo.
Map Link:
Source:
United States Department of State, Office of the Historian and Bureau of Near Eastern Affairs.
Social Links:
https://twitter.com/usembassycairo
https://www.facebook.com/USEmbassyCairo
Related Links: