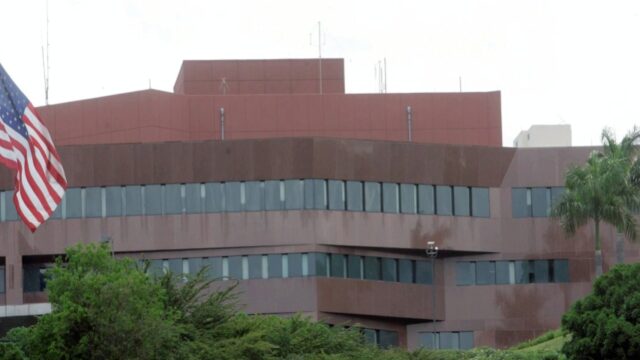 U.S. Embassy Caracas, Venezuela
Venezuela effectively achieved its independence from Spain by 1819 as part of the Republic of Colombia, and the United States recognized the Colombian federation in 1822. After Venezuela separated from Colombia in 1830, the United States recognized and established diplomatic relations with Venezuela in 1835. While the U.S.-Venezuelan bilateral relationship has been strained in recent years, the United States maintains a strong and respectful relationship with the people of Venezuela. U.S. assistance to Venezuela supports the defense of human rights, the promotion of civil society, and the strengthening of democratic institutions. Venezuela is currently subject to certain restrictions on U.S. foreign assistance. The United States stands ready to provide emergency food assistance, including food and nutrition commodities or assistance, to affected populations in Venezuela, if the Government of Venezuela would accept international humanitarian assistance. Venezuela's recent presidents have defined themselves in part through their opposition to the United States, regularly criticizing the U.S. government, its policies, and its relations with Latin America. Their policies are characterized by authoritarianism, intolerance for dissent, and irresponsible state intervention in the economy that has stoked hyperinflation and led to negative economic growth in a country with the world's largest proven oil reserves. Today the U.S. embassy is in Caracas. For more information on our relationship with Venezuela, please click here.
Map Link:
Source:
United States Department of State, Office of the Historian and Bureau of Western Hemisphere Affairs.
Social Links:
http://www.facebook.com/usembassyve
Related Links: