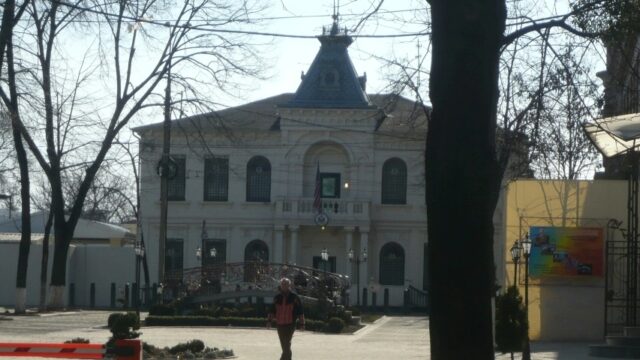 U.S. Embassy Chisnau, Moldova
Following the dissolution of the Soviet Union, the United States recognized the independence of Moldova in 1991. The United States supports the sovereignty and territorial integrity of the Republic of Moldova and on that basis supports negotiations to find a comprehensive settlement that will provide a special status for the separatist region of Transnistria within a territorially whole and sovereign Moldova. U.S. government assistance aims to help Moldova strengthen its democratic institutions, increase prosperity, secure its internationally recognized borders, and integrate with Europe and the Euro-Atlantic community. Since 1992, the United States has provided over $1.4 billion in assistance to Moldova. Moldova's $262 million, 5-year Millennium Challenge Corporation compact for economic development and investment projects in irrigation infrastructure, high-value agricultural production, and road rehabilitation ended in 2015. Moldova is a member of the United Nations, the Organization for Security and Cooperation in Europe, the North Atlantic Cooperation Council, the International Monetary Fund, the World Bank, the World Trade Organization, the GUAM Organization for Democracy and Economic Development, and the North Atlantic Treaty Organization's Partnership for Peace program among others. The current Government of Moldova seeks closer integration with Europe. Today, the U.S. embassy is in Chisinau. For more information on our relationship with Moldova, please click here.
Map Link:
Source:
United States Department of State, Office of the Historian and Bureau of European and Eurasian Affairs.
Social Links:
http://www.twitter.com/USembMoldova http://www.facebook.com/U.S.EmbassyMoldova
Related Links: