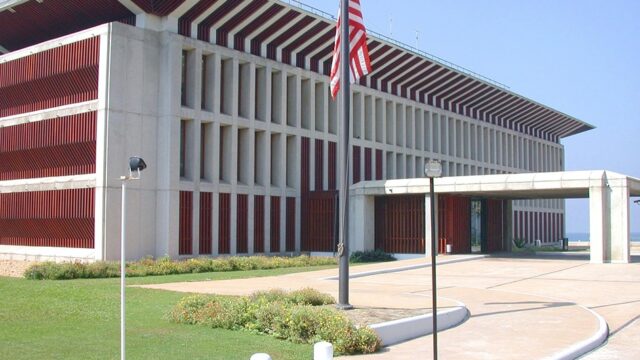 U.S. Embassy Colombo, Sri Lanka and Maldives
The United States recognized Ceylon (now Sri Lanka) in 1948. The United States enjoys cordial relations with Sri Lanka that are based on shared democratic traditions. U.S. policy toward Sri Lanka is characterized by respect for its independence, sovereignty, and moderate nonaligned foreign policy; support for the country's unity, territorial integrity, and democratic institutions; and encouragement of its social and economic development. The United States is a strong supporter of ethnic reconciliation in Sri Lanka following the end of decades of civil conflict in 2009. Through the U.S. Agency for International Development (USAID), the United States seeks to broaden and accelerate economic growth, develop democratic institutions, and promote the reconciliation of multi-ethnic and religious communities in Sri Lanka. The January 2015 Sri Lankan presidential election ushered in a new political era and opportunity for renewed U.S. diplomatic and development engagement to support the country's ongoing reforms. Additionally, U.S. assistance supports Sri Lanka in implementing comprehensive reforms in areas including reconciliation, democratic governance, rule of law, public financial management, trade policy and facilitation, alternative dispute resolution, intellectual property rights protection, and ports and tourism management. The U.S. Ambassador and many embassy staff in Sri Lanka are also accredited to the Maldives. Today the U.S. embassy is in Colombo. For more information on our relationship with Sri Lanka, please click here. For more information on our relationship with the Maldives, please click here.
Map Link:
Source:
United States Department of State, Office of the Historian and Bureau of South and Central Asian Affairs.
Social Links:
http://www.twitter.com/USEmbSL http://www.facebook.com/Colombo.USembassy
Related Links: