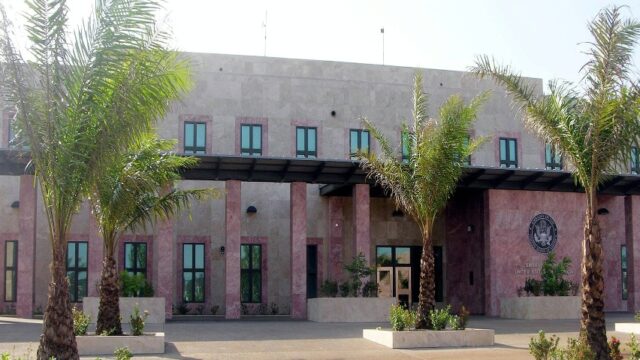 U.S. Embassy Conakry, Guinea
The United States recognized the Republic of Guinea in 1958. It had a military coup d'etat in 2008. Following Guinea's presidential elections in 2010, the United States reestablished strong diplomatic relations with the government. The United States supported free, fair, peaceful, and inclusive legislative elections in 2013 and a second presidential election in 2015, marking positive advances in Guinea's democratic development. The U.S. also played a key role in Guinea's fight against the 2014-2015 Ebola epidemic and is engaged in preventing and combating future epidemics in the country. The United States is committed to helping Guinea consolidate its democratic transition with the goal of fostering sustainable economic growth thereby. The United States also continues to support Guinea's Security Sector Reform and Law and Justice Sector Reform, and assists Guinea to professionalize its military and security forces in an effort to promote democracy, rule of law, and respect for human rights. Today the U.S. embassy is in Conakry. For more information on our relationship with Guinea, please click here.
Map Link:
Source:
United States Department of State, Office of the Historian and Bureau of African Affairs.
Social Links:
http://www.twitter.com/EmbassyConakry http://www.facebook.com/usembassyconakry
Related Links: