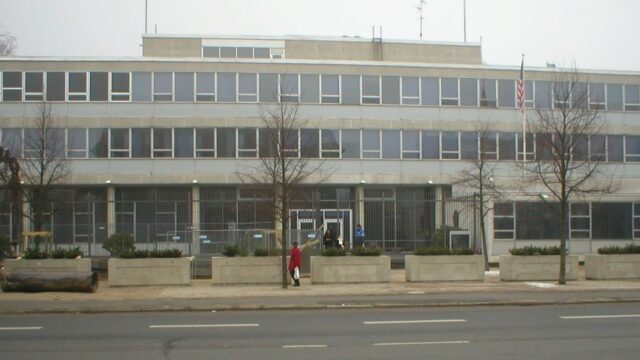 U.S. Embassy Copenhagen, Denmark
Denmark and the United States have never experienced an interruption in their diplomatic relations since they were first established in 1801. Denmark and the United States have long enjoyed a close and mutually beneficial relationship. The two countries consult closely on European and other regional political and security matters and cooperate extensively to promote peace and stability well beyond Europe's borders. Denmark is a stalwart North Atlantic Treaty Organization (NATO) ally and a reliable contributor to multinational stability operations, as well as to international assistance initiatives. Denmark has roughly 500 forces deployed worldwide to NATO, the UN, and the Global Coalition to Defeat ISIS. Denmark's strategic location at the entrance to the Baltic Sea have made Copenhagen a center for U.S. agencies and the private sector dealing with the Nordic/Baltic region and the United States is Denmark's largest non-European trade partner. Denmark is a global actor and contributes actively to the solution of global challenges through a variety of multilateral organizations notably, the United Nations, NATO, and the European Union (EU) Demark is the only Nordic country that is a member of both NATO and the European Union (EU). As an Arctic state, Denmark looks to the Arctic council as its main forum for Arctic cooperation. Today, the U.S. Embassy is in Copenhagen. For more information on our relationship with Denmark, please click here.
Map Link:
Source:
United States Department of State, Office of the Historian and Bureau of European and Eurasian Affairs.
Social Links:
http://www.twitter.com/usembdenmark http://www.facebook.com/denmark.usembassy
Related Links: