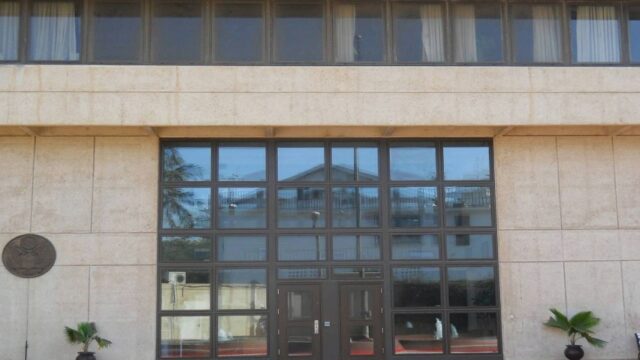 U.S. Embassy Dakar, Senegal
The United States established diplomatic relations with Senegal in 1960 following its independence from France. Senegal is a valued partner of the United States in promoting peace and security in Africa. The country shares many fundamental values and international goals with the United States, and it has set an example of democratic rule as well as ethnic and religious tolerance. Senegal also has contributed to regional peacekeeping operations. The main challenge Senegal faces is accelerating economic growth in order to create more opportunity for young people, who are the majority of the population.
Senegal works closely with both the U.S. Agency for International Development and the Peace Corps to promote improvements in domestic living standards and economic development. U.S. assistance seeks to support increased agricultural productivity, improved health care and infrastructure, reforming the energy sector, and better basic education. Bilateral military cooperate bolsters the professionalism and capacity of the Senegalese Armed Forces. The U.S. Ambassador to Senegal is also accredited as Ambassador to Guinea-Bissau. Today the U.S. embassy is in Dakar. For more information on our relationship with Senegal, please click here.
Map Link:
Source:
United States Department of State, Office of the Historian and Bureau of African Affairs.
Social Links:
https://www.facebook.com/usembassydakar
Related Links: