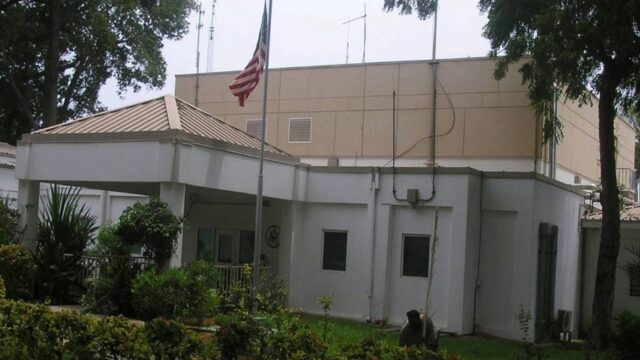 U.S. Embassy Djibouti, Republic of Djibouti
The United States established diplomatic relations with the Republic of Djibouti in 1977 following its independence from France. However, it has had consular representation in the former colony of French Somaliland since 1929. Djibouti is strategically located in the Horn of Africa and is a key U.S. partner on security, regional stability, and humanitarian efforts across the region. The Djiboutian government is supportive of U.S. interests and proactively promotes countering violent extremism. Djibouti hosts the only enduring U.S. military presence in Africa at Camp Lemonnier, established by formal agreement in 2003.
Djibouti's economic growth is hindered by a rapidly expanding workforce that is poorly matched to the economic needs of the country, resulting in high unemployment, and a lack of qualified applicants for jobs in certain sectors. Other obstacles to growth include high electricity costs and chronic water shortages, poor health indicators, food insecurity, and governance challenges. U.S. assistance supports education, health, workforce development, renewable energy, and civil society development. U.S. assistance also supports Ministry of Education efforts to improve the overall quality of primary schooling across the country and increasing access to education, especially for girls. In the area of health, assistance focuses on key populations in Djibouti City and along migratory paths and critical cross-border trade routes. Today the U.S. embassy is located in Djibouti City. For more information on our relationship with Djibouti, please click here.
Map Link:
Source:
United States Department of State, Office of the Historian and Bureau of African Affairs.
Social Links:
https://twitter.com/US_Emb_Djibouti https://www.facebook.com/usembassy.djibouti/
Related Links: