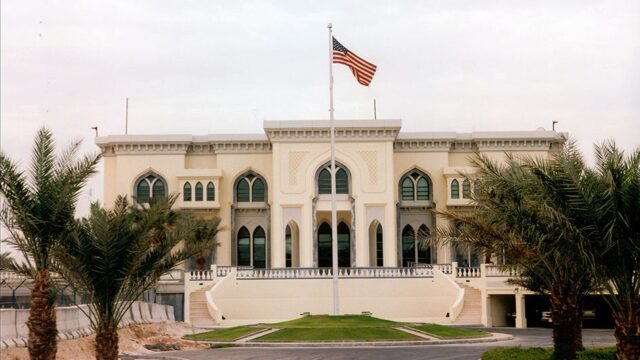 U.S. Embassy Doha, Qatar
The United States established diplomatic relations with Qatar in 1972 following its independence from the United Kingdom. Bilateral relations are strong, with the United States and Qatar coordinating closely on a wide range of regional and global issues. As a valuable partner to the United States, Qatar has played an influential role in the region through a period of great transformation. Together, we support progress, stability and prosperity in the region. The United States and Qatar also cooperate on security in the Persian Gulf region. Qatar hosts the U.S. Central Command's Forward Headquarters, and Qatar has supported North Atlantic Treaty Organization and U.S. military operations in the region. Qatar is a major staging ground for air operations against ISIL in Syria and Iraq. The United States welcomes hundreds of Qataris students in the United States every year, and six major U.S. universities have branch campuses in Qatar. Additionally, the United States and Qatar have extensive economic ties. Today the U.S. embassy is located in Doha. For more information on our relationship with Qatar, please click here.
Map Link:
Source:
United States Department of State, Office of the Historian and Bureau of Near Eastern Affairs.
Social Links:
http://www.twitter.com/USEmbassyQatar
http://www.facebook.com/pages/US-Embassy-Qatar/149210335803
Related Links: