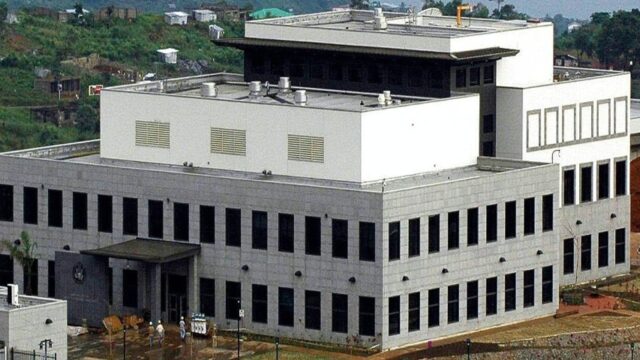 U.S. Embassy Freetown, Sierra Leone
The United States established diplomatic relations with Sierra Leone in 1961 following its independence from the United Kingdom. In early 2014, the United Nations hailed Sierra Leone as a success story due to its remarkable post-conflict transition following a brutal civil war (1991-2002), which destroyed the country's infrastructure and hampered it's political, social, and economic development. Sierra Leone's positive trajectory was interrupted in May 2014 when the deadly Ebola epidemic struck and quickly overtook the country's fragile health care system. The outbreak was declared contained in November 2015. Since, the government launched an ambitious recovery plan that has received significant donor support. The United States seeks to promote peace and stability in Sierra Leone by providing economic and humanitarian aid. The United States is among the largest bilateral donors, with emergency assistance spiking due to the Ebola crisis. Post-Ebola programming is aimed at strengthening the health care system, bolstering infection prevention procedures, and enhancing supply chain accountability. Other U.S. assistance includes a small grants program for local community initiatives in conjunction with ongoing programs supporting trafficked persons, women's empowerment, judicial strengthening, police training, agriculture development, military peacekeeping operations and HIV/AIDS prevention. Today the U.S. embassy is in Freetown. For more information on our relationship with Sierra Leone, please click here.
Map Link:
Source:
United States Department of State, Office of the Historian and Bureau of African Affairs.
Social Links:
http://www.twitter.com/USEmbFreetown http://www.facebook.com/sierraleone.usembassy
Related Links: