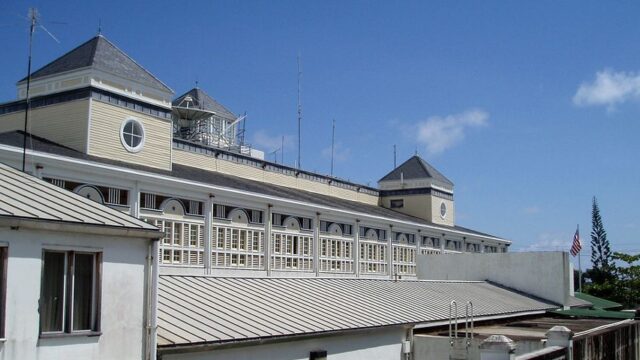 U.S. Embassy Georgetown, Guyana
Guyana received its independence from the United Kingdom in 1966, at which point the U.S. established its first embassy there. U.S. policy toward Guyana seeks to develop robust, sustainable democratic institutions, laws, and political practices; support economic growth and development; promote an active, organized, and empowered civil society; and promote stability and security. Beginning in the late 1980s, Guyana sought to improve relations with the United States moving from state socialism and one-party control to a market economy and greater freedom of the press and assembly. This shift, recent free and fair democratic elections, closer security cooperation, and expanding trade and investment have helped place U.S.-Guyanese relations on excellent footing. The United States values Guyana's partnership and cooperation on issues of mutual interest. Together, the two countries promote democracy and respect for human rights; empower youth, women, the private sector, and civic/opinion leaders to formulate grassroots responses to social and economic challenges. The United States also works closely with Guyana in the fight against HIV/AIDS. Many U.S. agencies are administering multi-million dollar programs of education, prevention, and treatment for those infected and affected by HIV/AIDS, and contributing to the country's health care capacity. The Public Affairs Section is developing people-to-people ties through exchange programs and by supporting meaningful discourse with civil society, the private sector, and government on issues of bilateral importance through cultural, educational, sports and music programs. Today, the U.S. embassy is in Georgetown. For more information on our relationship with Guyana, please click here.
Map Link:
Source:
United States Department of State, Office of the Historian and Bureau of Western Hemisphere Affairs.
Social Links:
http://www.twitter.com/visageorge http://www.facebook.com/USEmbassyGeorgetown
Related Links: