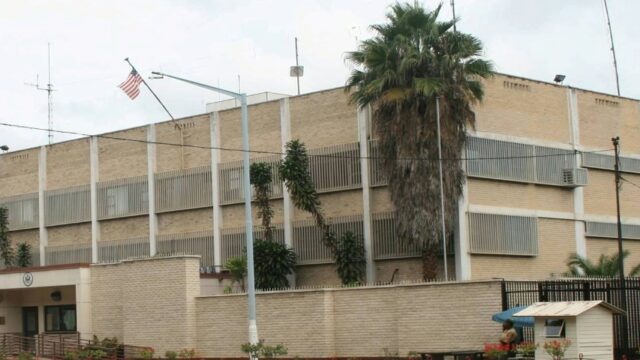 U.S. Embassy Harare, Zimbabwe
The United Kingdom formally granted independence to Zimbabwe (formerly Rhodesia) in 1980, following years of conflict between minority white rulers and majority black guerilla movements. The United States was the first nation to open an embassy in the country. Despite strained political relations, the United States is the largest provider of development and humanitarian assistance to the people of Zimbabwe. The United States took a leading role in condemning the Zimbabwean Government's assault on human rights and the rule of law, and joined much of the world community in calling for the Government of Zimbabwe to embrace a peaceful democratic evolution. The United States shares the same fundamental interest as the Zimbabwean people: a stable, peaceful, democratic Zimbabwe that reflects the people's will and provides for their needs. Our support for the people of Zimbabwe includes ensuring that those Zimbabweans using their positions of power to undermine Zimbabwe's democratic progress are not benefiting from their actions. We have made it clear that the easing of restrictive measures, including targeted sanctions and travel bans, will only occur in the context of credible, transparent, and lasting democratic reforms. U.S. assistance to Zimbabwe has focused on HIV/AIDS prevention, democracy and governance programs, humanitarian assistance, economic growth and agriculture, and investing in people. Today the U.S. embassy is in Harare. For more information on our relationship with Zimbabwe, please click here.
Map Link:
Source:
United States Department of State, Office of the Historian and Bureau of African Affairs.
Social Links:
http://www.twitter.com/usembassyharare
http://www.facebook.com/pages/US-Embassy-Harare/105198680666
Related Links: