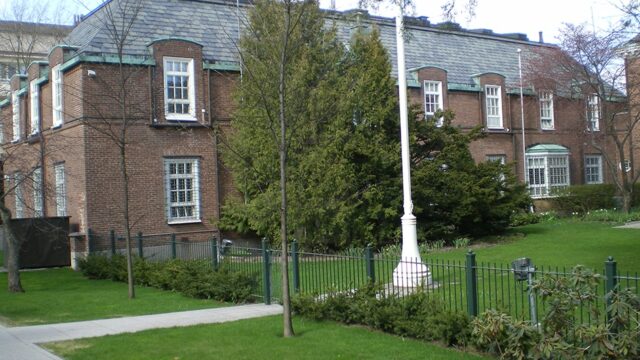 U.S. Embassy Helsinki, Finland
The United States established diplomatic relations with Finland in 1919, following its 1917 declaration of independence from the Russian Empire. The United States severed diplomatic relations with Finland in 1944 during World War II, due to Finland's alliance with Nazi Germany. U.S.-Finland diplomatic relations were reestablished in 1945. Before the Soviet Union dissolved in 1991, longstanding U.S. policy was to support Finnish neutrality while maintaining and reinforcing Finland's historic, cultural, and economic ties with the West. The United States and Finland have enjoyed an enduring partnership and friendship. Finland has contributed to the advancement of technology and research, promotion of international economic development, and the defense of human rights and peace. The United States has welcomed Finland's integration into Western economic and political structures. In 1994, Finland joined the North Atlantic Treaty Organization's (NATO) Partnership for Peace program and was designated a NATO Enhanced Opportunity Partner at the 2014 Wales Summit. It became a full member of the European Union (EU) in 1995 and joined the EU's Economic and Monetary Union in 1999. Today, the U.S. embassy is in Helsinki. For more information on our relationship with Finland, please click here.
Map Link:
Source:
United States Department of State, Office of the Historian and Bureau of European and Eurasian Affairs.
Social Links:
http://www.twitter.com/usembfinland http://www.facebook.com/finland.usembassy
Related Links: