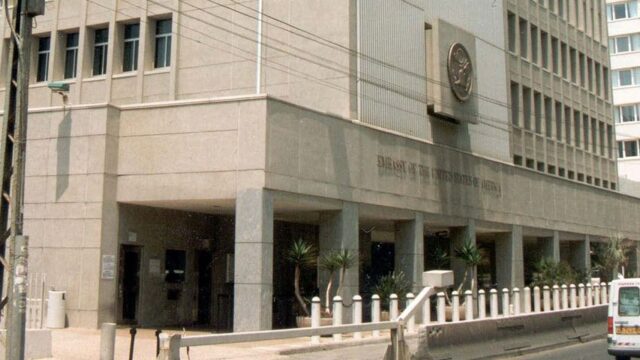 U.S. Embassy Jerusalem, Israel
The United States was the first country to recognize Israel as a state in 1948, and the first to recognize Jerusalem as the capital of Israel in 2017. Israel's founding was preceded by more than 50 years of efforts to establish a sovereign state as a homeland for the Jewish people. Israel has long been, and remains, America's most reliable partner in the Middle East. Israel and the United States are bound closely by historic and cultural ties as well as by mutual interests. The United States is committed to supporting the parties in efforts to reach a lasting, comprehensive peace agreement that offers a brighter future to both Israel and the Palestinians. The U.S.-Israel bilateral relationship is strong, anchored by over $3 billion in Foreign Military Financing annually. In addition to financial support, the U.S. participates in a high level of exchanges with Israel, to include joint military exercises, military research, and weapons development. The United States and Israel also coordinate scientific and cultural exchanges and the United States is Israel's largest single trading partner. Today the U.S. embassy is located in Jerusalem.
Map Link:
Source:
United States Department of State, Office of the Historian and Bureau of Near Eastern Affairs.
Social Links:
https://www.facebook.com/USEmbassyJlm/
Related Links: