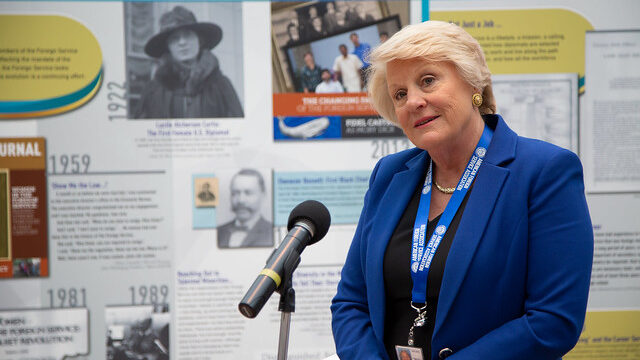 U.S. Embassy Kampala, Uganda
The United States established diplomatic relations with Uganda in 1962 following Uganda's independence from the United Kingdom. The human rights abuses of several Ugandan governments strained U.S. relations with Uganda. President Museveni came to power in 1986, after decades of internal strife. Under Museveni, Uganda experienced relative political stability and economic growth. Uganda faces numerous challenges, however, that could affect future stability, including explosive population growth, power and infrastructure constraints, corruption, underdeveloped democratic institutions, and human rights deficits. Uganda has been a reliable partner for the United States in promoting stability in the Horn and East/Central Africa and in combatting terror, particularly through its contribution to the African Union Mission in Somalia.
The United States currently works with Uganda to promote economic development of its abundant natural resources, and combat public-health risks such as HIV/ AIDS. U.S. assistance plays a key role in supporting the professionalization of the military; providing anti-retroviral treatment for more than 990,000 HIV-positive Ugandans; and working to boost economic growth and agricultural productivity, improve educational and health outcomes, and support democratic governance through inclusive, accountable institutions. Today the U.S. embassy is in Kampala. For more information on our relationship with Uganda, please click here.
Map Link:
Source:
United States Department of State, Office of the Historian and Bureau of African Affairs.
Social Links:
https://twitter.com/usmissionuganda https://www.facebook.com/U.S.EmbassyKampala/
Related Links: