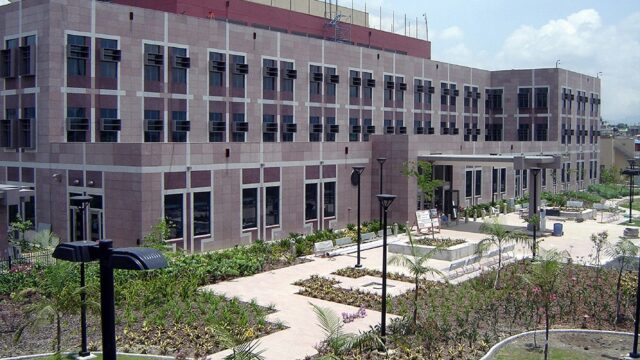 U.S. Embassy Kathmandu, Nepal
The United States and Nepal have enjoyed friendly relations since the United States first recognized Nepal in 1947. Since 1951, the United States has provided Nepal with economic aid. In recent years, U.S. aid to Nepal has been geared toward economic development and ensuring the viability of Nepal's democratic institutions following the abolition of the Nepalese monarchy, the creation of a representative government, and the end of a 10-year Maoist insurgency in 2006. Since the end of its 10-year civil war in 2006 and the devastating earthquakes of 2015, Nepal has successfully transitioned into a constitutional federal republic grounded in a constitution promulgated in 2015.
The United States works with Nepal to support inclusive and effective governance, promote political stability and economic development, decrease the country's dependence on humanitarian assistance, and increase its ability to make positive contributions to regional security and the broader global community. Nepal is one of the largest contributors of troops to international peacekeeping missions. Nepal is one of the poorest countries in the world and is prone to natural disasters. The country faces several medium- and long-term development challenges, including poor transportation and energy infrastructure, and high vulnerability to climate change. U.S. assistance seeks to cement gains in peace and security, further the democratic transition, support the continued delivery of essential social services, scale up proven and effective health interventions, reduce extreme poverty and address the challenges of food insecurity and weather changes. Today the U.S. embassy is in Kathmandu.
Map Link:
Source:
United States Department of State, Office of the Historian and Bureau of South and Central Asian Affairs.
Social Links:
https://www.facebook.com/nepal.usembassy
Related Links: