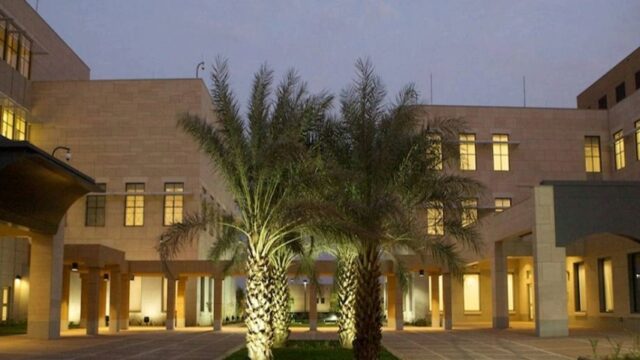 U.S. Embassy Khartoum, Sudan
The United States established diplomatic relations with Sudan in 1956 following its independence from joint administration by Egypt and the United Kingdom. Sudan broke diplomatic relations with the United States in 1967 after the start of the Arab-Israeli War. Relations were reestablished in 1972. Sudan established links with international terrorist organizations resulting in the United States' designation of Sudan as a state sponsor of terrorism in 1993 and the suspension of U.S. embassy operations in 1996. The U.S. embassy was reopened in 2002.
U.S. policy in Sudan is focused on ensuring that Sudan does not provide support to or a safe haven for international terrorists; achieving a definitive end to gross human rights abuses and conflicts, including in the Darfur region and the states of Blue Nile and Southern Kordofan; and encouraging an open and inclusive political dialogue, to address the real causes of Sudan's persistent internal conflicts.
The United States continues to work with the Sudanese government, civil society, and other stakeholders to create a consensus around a permanent cessation of hostilities, a durable political dialogue that is able to create the conditions for viable, inclusive presidential and parliamentary elections scheduled for 2020, and the drafting of a new constitution. As the largest international donor of humanitarian aid in Sudan, the United States continues to provide impartial, needs-based assistance to all accessible areas and populations, including displaced and otherwise conflict-affected people, individuals living in camps.
In 2017, the United States formally revoked longstanding sanctions against the Sudan. Today the U.S. embassy is in Khartoum. For more information on our relationship with Sudan, please click here.
Map Link:
Source:
United States Department of State, Office of the Historian and Bureau of African Affairs.
Social Links:
Tweets by USEmbassyKRT http://www.facebook.com/khartoum.usembassy
Related Links: