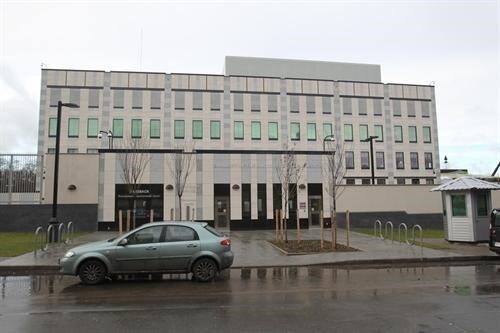 U.S. Embassy Kyiv, Ukraine
The U.S. recognized Ukraine after the breakup of the Soviet Union in 1991. The United States has traditionally sought to promote Ukrainian political and economic stability since the Ukraine declared independence from Russia. The United States attaches great importance to the success of Ukraine's transition to a modern democratic state with a flourishing market economy. U.S. policy is centered on realizing and strengthening a stable, democratic, prosperous, and free Ukraine more closely integrated into Europe and Euro-Atlantic structures. The U.S.-Ukraine Charter on Strategic Partnership highlights the importance of the bilateral relationship and the continued commitment of the United States to support enhanced engagement between the North Atlantic Treaty Organization (NATO) and Ukraine. U.S. Government assistance to Ukraine aims to support the development of a stable, democratic, prosperous, and free Ukraine, fully integrated into the Euro-Atlantic community. The U.S.-Ukraine Council on Trade and Investment was established under the countries' agreement on trade and investment cooperation and works to increase commercial and investment opportunities by identifying and removing impediments to bilateral trade and investment flows. Ukraine and the United States belong to a number of the same international organizations, including the United Nations, Euro-Atlantic Partnership Council, International Monetary Fund, World Bank, and World Trade Organization. Today, the U.S. embassy is in Kyiv. For more information on our relationship with Ukraine, please click here.
Map Link:
Source:
United States Department of State, Office of the Historian and Bureau of European and Eurasian Affairs.
Social Links:
Tweets by USEmbassyKyiv http://www.facebook.com/usdos.ukraine
Related Links: