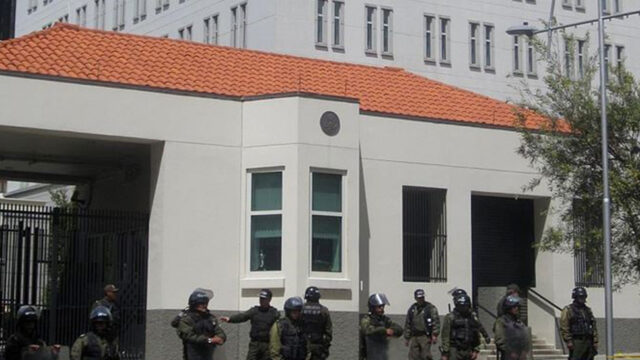 U.S. Embassy La Paz, Bolivia
Bolivia declared its independence from Spain on August 6, 1825. The United States recognized the Peru-Bolivian Confederation on March 16, 1837. Although the Confederation dissolved in 1839, it was not until May 30, 1848 that the United States recognized Bolivia as a separate state and established diplomatic relations. While economic growth has been positive throughout the last decade Bolivia remains one of the poorest countries in the Western Hemisphere. Much of the population lives in poverty and the country faces serious economic and social challenges. Bolivia is a producer of coca and cocaine, and its international obligation to control illegal narcotics is an issue in the bilateral relationship. Since 2006 Bolivian relations with the United States have deteriorated as the Bolivian Government began to dismantle vital elements of the relationship. In 2008, the Bolivian government expelled the U.S. Ambassador and the U.S. Drug Enforcement Administration from the country. The government also expelled the U.S. Agency for International Development in 2013. The U.S. embassy is in La Paz. For more information on our relationship with Bolivia, please click here.
Map Link:
Source:
United States Department of State, Office of the Historian and Bureau of Western Hemisphere Affairs.
Social Links:
http://www.twitter.com/EmbEUAenBolivia http://www.facebook.com/usdos.bolivia/
Related Links: