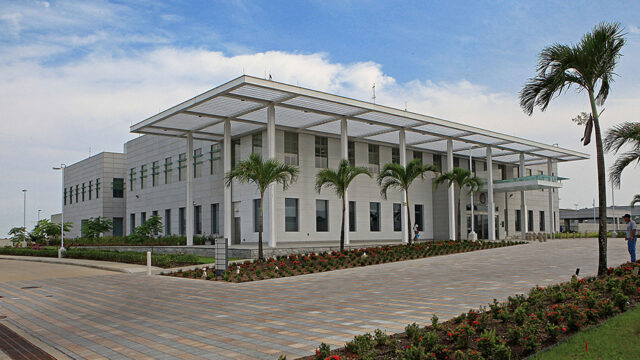 U.S. Embassy Libreville, Gabon
The United States established diplomatic relations with Gabon in 1960 following its independence from France. Relations between the United States and Gabon are strong. The United States supports Gabon's efforts to increase regional cooperation on environmental issues, while at the same time urging Gabon to take bold steps to root out corruption and to reform the judiciary and other key institutions to ensure the protection of human rights. Gabon and the United States share a commitment to diversify and strengthen Gabon's economy, expand bilateral trade, ensure security in the Gulf of Guinea, and combat wildlife trafficking. The United States works extensively with Gabon on conservation, transparency, health, anti-trafficking in persons, and anti-corruption programs. U.S. assistance to Gabon also seeks to improve the professionalism of the country's military officers and senior enlisted personnel by providing training that will help prepare the military to operate effectively in regional peacekeeping and security efforts. The U.S. Ambassador to Gabon is also accredited as Ambassador to Sao Tome and Principe. Today the U.S. embassy is in Libreville. For more information on our relationship with Gabon, please click here.
Map Link:
Source:
United States Department of State, Office of the Historian and Bureau of African Affairs.
Related Links: