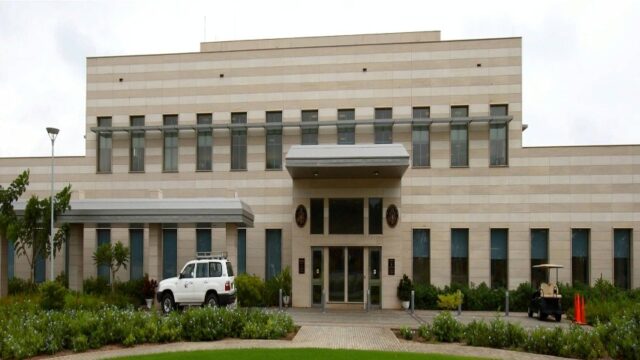 U.S. Embassy Lome, Togo
The United States established diplomatic relations with Togo in 1960 following its independence from a French-administered trusteeship. Several coups and assassinations took place between 1960 and 1967 followed by one man rule until 2005. Today Togo is benefitting from economic growth, gradual democratic reform leading to greater transparency, and a steady professionalization of its security sector, due in part to U.S. assistance. The United States and Togo have had generally good relations, and the United States seeks to work with Togo to consolidate democratic gains and economic growth. U.S. assistance to Togo focuses on health funding, international military education and training aid, family planning, and HIV/AIDS prevention and care programs. Today the U.S. embassy is in Lomé. For more information on our relationship with Togo, please click here.
Map Link:
Source:
United States Department of State, Office of the Historian and Bureau of African Affairs.
Social Links:
http://www.twitter.com/usembassytogo http://www.facebook.com/togo.usembassy
Related Links: