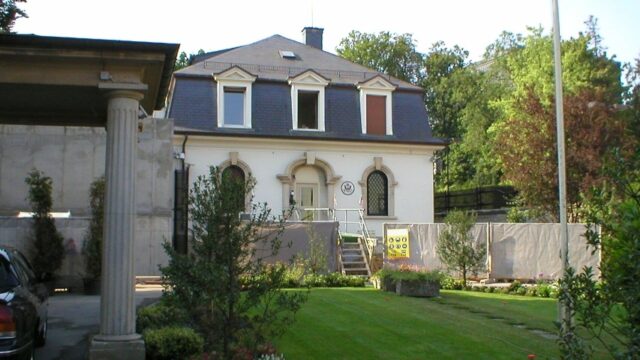 U.S. Embassy Luxembourg
In 1867, Luxembourg gained full independence from the Netherlands. The United States established diplomatic relations with Luxembourg in 1903. Luxembourg was occupied by Germany in World War I and World War II, and was liberated by forces that included U.S. troops. Luxembourg is a longstanding ally of the United States. The friendship between the two countries is strengthened by a shared commitment to advancing freedom and prosperity. Luxembourg has long been a prominent supporter of European political and economic integration. It is a charter member of the North Atlantic Treaty Organization (NATO) and is one of the founding members of what became the European Union (EU). U.S. firms are among the most prominent foreign investors in Luxembourg. The country is a major financial center in Europe, and U.S. banks have a significant presence. Luxembourg and the United States belong to a number of the same international organizations, including the United Nations, North Atlantic Treaty Organization, Euro-Atlantic Partnership Council, Organization for Security and Cooperation in Europe, Organization for Economic Cooperation and Development, International Monetary Fund, World Bank, and World Trade Organization. For more information on our relationship with Luxembourg, please click here.
Map Link:
Source:
United States Department of State, Office of the Historian and Bureau of European and Eurasian Affairs.
Social Links:
http://www.twitter.com/USEmbLuxembourg http://www.facebook.com/usdos.Luxembourg
Related Links: