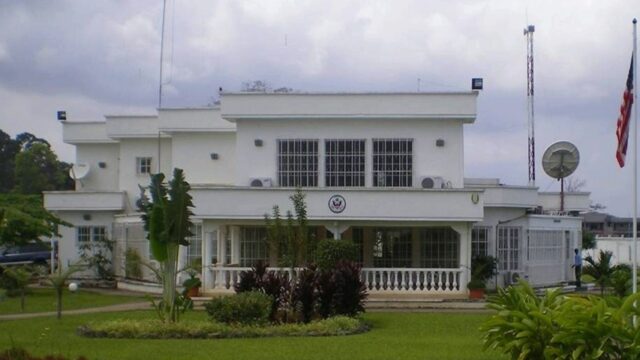 U.S. Embassy Malabo, Equatorial Guinea
The United States established diplomatic relations with Equatorial Guinea in 1968 following the country's independence from Spain. At the time of independence, Equatorial Guinea had one of the highest per capita incomes and the highest literacy rates in Africa. Since independence, Equatorial Guinea has attracted investment from U.S. companies. Top U.S. policy issues in Equatorial Guinea include good governance and democracy; the protection of human rights; and U.S. national security, especially access to energy resources. The United States seeks to encourage improved human rights, the development of a working civil society, greater fiscal transparency, and increased government investment in Equatorial Guinea's people in areas such as health and education. The United States supports Equatorial Guinea's efforts to combat trafficking in persons. Today the U.S. embassy is in Malabo. For more information on our relationship with Equatorial Guinea, please click here.
Map Link:
Source:
United States Department of State, Office of the Historian and Bureau of African Affairs.
Social Links:
http://www.facebook.com/malabo.usembassy
Related Links: