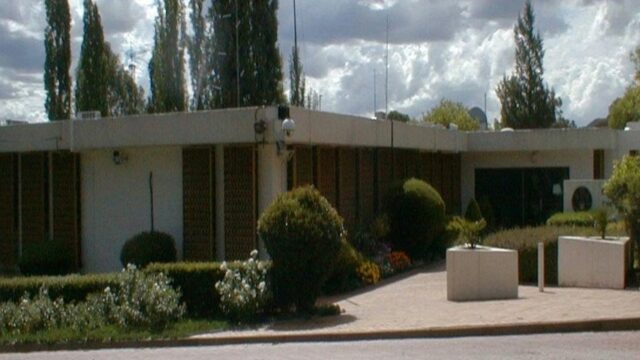 U.S. Embassy Maseru, Lesotho
The United States recognized the Kingdom of Lesotho in 1966 when it became independent from the United Kingdom. Lesotho is a constitutional monarchy that faces challenges including poverty, income inequality, and one of the highest HIV/AIDS prevalence rates in the world. Since independence, Lesotho and the United States have had productive bilateral relations. U.S. foreign policy priorities in Lesotho focus on achieving the development of a stable, prosperous, and healthy country. U.S. assistance to Lesotho focuses on reversing the devastating HIV/AIDS pandemic and promoting economic development. U.S. assistance also promotes trade facilitation, renewable energy development, good governance, and disaster risk reduction through sustainable agricultural practices. Today the U.S. embassy is in Maseru. For more information on our relationship with Lesotho, please click here.
Map Link:
Source:
United States Department of State, Office of the Historian and Bureau of African Affairs.
Social Links:
http://www.twitter.com/usembassymaseru http://www.facebook.com/usdos.Lesotho
Related Links: