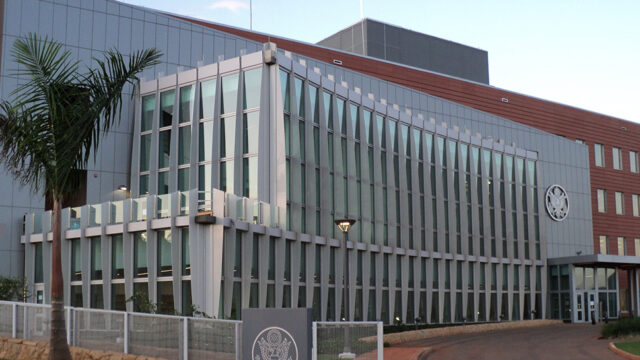 U.S. Embassy Mbabane, Eswatini
The United States and the Kingdom of Eswatini have enjoyed cordial bilateral relations since Eswatini's (formally Swaziland) independence from the United Kingdom in 1968. U.S. policy seeks to maintain and strengthen bilateral relations, and stresses Eswatini's continued political and economic reform. Eswatini ranks as a lower middle income country, but it is estimated that 69 percent of the population lives in poverty. Most of the high-level economic activity is in the hands of non-Africans, but ethnic Swazis are becoming more active. The U.S. supports health promotion and health systems strengthening, entrepreneurship, youth development and education, security sector capacity-building, and trade promotion in Eswatini. The United States is currently a major aid donor to Eswatini, and both governments cooperate on matters such as preventing the spread of HIV/AIDS as Eswatini is struggling to mitigate the world's highest estimated rate of HIV. Today the U.S. embassy is in Mbabane. For more information on our relationship with Eswatini, please click here.
Map Link:
Source:
United States Department of State, Office of the Historian and Bureau of African Affairs.
Social Links:
http://www.twitter.com/usembswaziland http://www.facebook.com/usembassy.swaziland
Related Links: