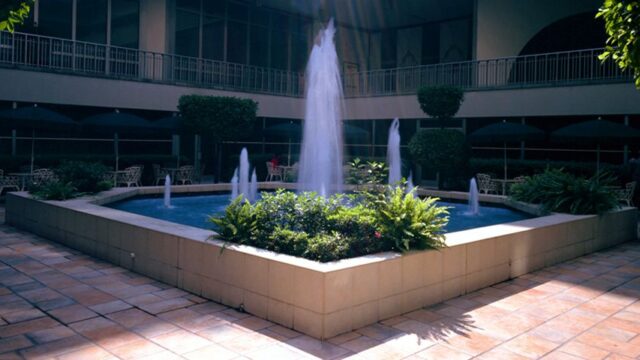 U.S. Embassy Mexico City, Mexico
The United States first recognized Mexico as an independent nation in 1822 and sent the first U.S. envoy in 1825. In 1846, the two nations went to war after the United States annexed Texas, which had broken away from Mexico and declared independence ten years earlier. At the end of the war, Mexico ceded roughly half its territory to the United States and the countries reestablished diplomatic relations. In 1899, the U.S. Legation in Mexico was elevated to an embassy. In 1914 Mexico broke diplomatic relations with the United States as a result of the Tampico Incident and the United States occupation of Veracruz. Formal ties were reestablished in 1917 and in 1961 the U.S. built its current embassy located in Mexico City. In addition to the embassy, the United States operates consulates general in Ciudad Juarez, Guadalajara, Hermosillo, Matamoros, Monterrey, Nuevo Laredo, Tijuana, Merida, and Nogales. U.S. relations with Mexico are strong and vital. The two countries share a 2,000-mile border, and bilateral relations between the two have a direct impact on the lives and livelihoods of millions of Americans, whether the issue is trade and economic reform, education exchange, citizen security, drug control, migration, entrepreneurship and innovation, or the environment. The scope of U.S.-Mexican relations is broad and goes beyond diplomatic and official relations. It entails extensive commercial, cultural, and educational ties, with over a billion dollars of two-way trade and hundreds of thousands of legal border crossings each day. In addition, a million American citizens live in Mexico. Tens of millions of U.S. tourists visit Mexico every year, making Mexico the top destination of U.S. travelers. Over ten million Mexican tourists to the U.S. every years, spending in excess of 10 billion dollars. For more information on our relationship with Mexico, please click here.
Map Link:
Source:
United States Department of State, Office of the Historian and Bureau of Western Hemisphere Affairs.
Social Links:
http://www.twitter.com/USEmbassyMex http://www.facebook.com/mexico.usembassy
Related Links: