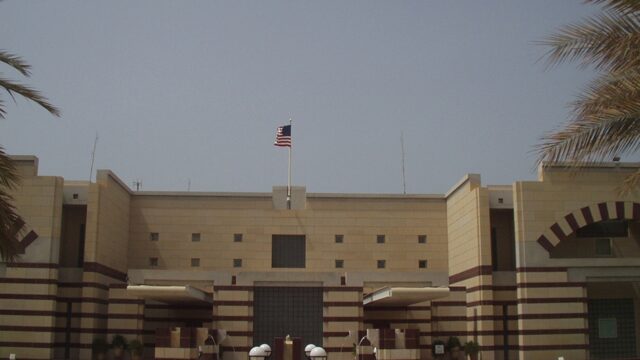 U.S. Embassy Muscat, Oman
The United States and Oman concluded a treaty of friendship and navigation in 1833. It was replaced in 1958 by the Treaty of Amity, Economic Relations, and Consular Rights, and the two countries established diplomatic relations in 1972. Oman is strategically located on a key naval chokepoint through which 30 percent of the world's exported oil shipments pass. Oman's longstanding and valued partnership with the United States is critical to our mutual national security objectives, to include countering terrorism, increasing economic diversification and development opportunities, and halting Iran's pursuit of nuclear weapons. U.S. assistance contributes to counter-piracy and counter narcotics smuggling efforts, enhances law enforcement and investigations techniques, strengthens Oman's capability to monitor and control its borders, builds capacity on curbing terrorism financing, and improves interoperability of the Omani military with U.S. forces. Oman and the United States signed a military cooperation agreement in 1980, which was revised and renewed in 2010. Today the U.S. embassy is located in Muscat. For more information on our relationship with Oman, please click here.
Map Link:
Source:
United States Department of State, Office of the Historian and Bureau of Near Eastern Affairs.
Social Links:
Tweets by USEmbMuscat http://www.facebook.com/USEmbassyMuscat
Related Links: