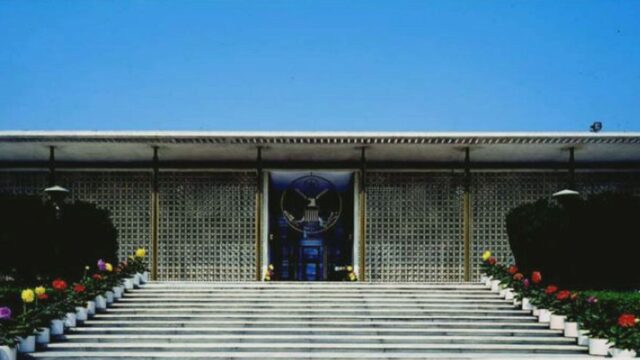 U.S. Embassy New Delhi, India
The United States and India established diplomatic relations in 1946, which was prior to India's formal independence from the British Empire. The U.S. relationship with India is rooted in common values, including the rule of law, respect for diversity, and democratic government. We have a shared interest in promoting global security, stability, and economic prosperity through trade, investment, and connectivity. The United States and India have a common interest in the free flow of global trade and commerce, including through the vital sea lanes of the Indian Ocean. The U.S. supports India's critical role as a leader in maintaining regional stability. Security ties are reflected in growing bilateral defense and counterterrorism cooperation. The United States and India also are developing their defense partnership through military sales and joint research, co-production and co-development efforts. The strength of people to people linkages between the United States and India has come to define the indispensable relationship between our two countries. The increased cooperation of state and local officials to create ties has enhanced engagement in education. Additionally, state to state and city to city engagements have created new partnerships in business and the private sector and enhance our robust government to government engagement. Although Bhutan and the United States have never established formal diplomatic relations, the two countries maintain warm, informal relations via the U.S. Embassy in New Delhi, India; the U.S. Embassy in New Delhi has consular responsibilities for Bhutan. There are also U.S. Consulate Generals in Chennai, Hyderabad, Kolkata and Mumbai. For more information on our relationship with India, please click here.
Map Link:
Source:
United States Department of State, Office of the Historian and Bureau of South and Central Asian Affairs.
Social Links:
http://www.facebook.com/India.usembassy
Related Links: