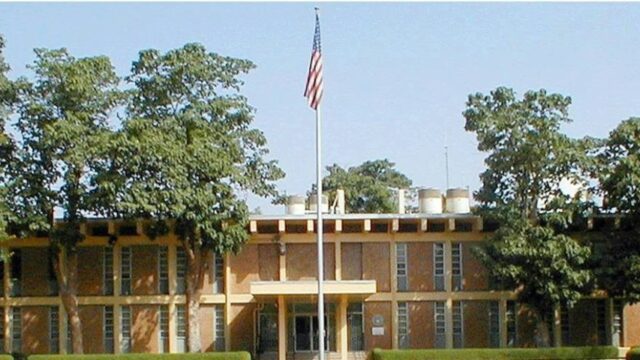 U.S. Embassy Niamey, Niger
The United States established diplomatic relations with Niger in 1960 following its independence from France. In 2010, a military junta took power, overthrowing the president, who had tried to extend his rule unconstitutionally. Since then, Niger has taken important steps to consolidate and advance democratic institutions. Security threats emanating from Libya, the Lake Chad Region, and Mali have hampered the government's efforts to improve Niger's economy, strengthen governance, promote human rights, and protect fundamental freedoms. Niger is a critical actor in regional efforts to counter terrorism and promote stability, as well as a peacekeeping contributor to missions in Mali and Central African Republic.
U.S. foreign assistance to Niger plays a critical role in preserving stability in a country vulnerable to political volatility, terrorism and the spread of violent extremism, food insecurity, and regional instability. U.S. assistance seeks to continue to improve food security, build counterterrorism and peacekeeping capacity, sustain security sector reform, strengthen reproductive health and maternal and child health services, support productive agricultural enterprises, promote democracy and good governance, support prison and criminal justice sector reform, and strengthen security sector education and training. Today the U.S. embassy is in Niamey. For more information on our relationship with Niger, please click here.
Map Link:
Source:
United States Department of State, Office of the Historian and Bureau of African Affairs.
Social Links:
Tweets by USEmbassyNiamey https://www.facebook.com/U.S.EmbassyNiamey/
Related Links: