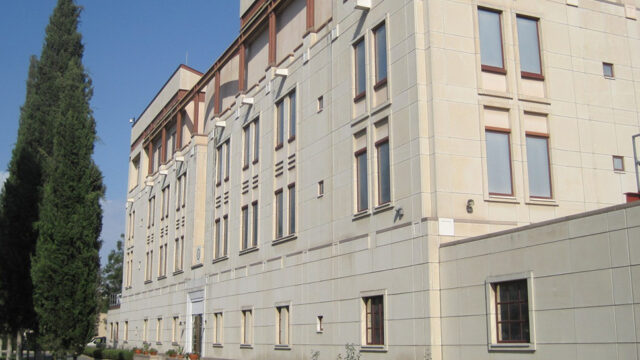 U.S. Embassy Nicosia, Cyprus
The island of Cyprus was a British Crown Colony from 2925-1960. The United States recognized Cyprus in 1960. Shortly after the founding of the republic, serious differences arose between the Greek Cypriot and Turkish Cypriot communities about the implementation and interpretation of the constitution. In 1983, the Turkish Cypriots declared an independent "Turkish Republic of Northern Cyprus" ("TRNC"). The United States does not recognize the "TRNC," nor does any country other than Turkey. United Nations peacekeeping forces have maintained a buffer zone between the two sides since 1964. The United States regards the status quo on Cyprus as unacceptable and supports efforts to reach a comprehensive settlement to reunify the island as a bizonal, bicommunal federation. Successive U.S. administrations have viewed intercommunal negotiations under UN auspices as the best means to achieve a fair and permanent settlement. The United States works closely with Cyprus to advance our shared transatlantic priorities both bilaterally and in the context of our strategic partnership with the European Union, which Cyprus joined in 2004. Our bilateral partnership continues to grow in areas of common interest, such as promoting peace and security in the region, fostering opportunities for greater trade and investment, and protecting cultural heritage. The United States seeks to promote regional stability through a comprehensive settlement of the Cyprus dispute. U.S. assistance focuses on creating conditions conducive to the resolution of the dispute by promoting mutual understanding between the Greek Cypriot and Turkish Cypriot communities through support for activities that bring them together to design Cypriot solutions to common problems. Today, the U.S. embassy is in Nicosia. For more information on our relationship with Cyprus, please click here.
Map Link:
Source:
United States Department of State, Office of the Historian and Bureau of European and Eurasian Affairs.
Social Links:
http://www.twitter.com/USEmbassyCyprus http://www.facebook.com/USEmbassyCyprus
Related Links: